PDF Reader & PDF Viewer (No ads) 1.0 Apk for Android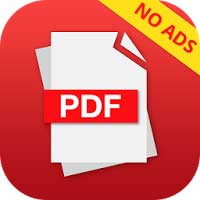 PDF Reader & PDF Viewer is the leading office applications to help you read the document downloaded from the Internet, supports ultra fast read pdf files.
PDF Reader & PDF Viewer is a perfect viewer pdf to open pdf files on my cell phone which has search function. This application also supports to pdf ebook reader and read downloaded file on phone.
PDF Reader & PDF Viewer is the ultimately designed for mobile view PDF reader. This app to PDF reader files for mobile, edit PDF documents for free and open documents offline anywhere or anytime. Now, reading PDF documents is no longer an obstacle to your life and work. The only thing you need to do is download this PDF viewer with highlighter; we will help you do all the rest.
Are you looking for a specific application to support the priority doc pdf reader & pdf viewer file storage needs light, open pdf files, supports search, highlight … the PDF Reader & Viewer software is our app you searching.
This is a PDF file editor which is completely free and reliable for your phone. It integrates 2 functions as edit PDF and read PDF on the mobile screen. This app to read PDF files for mobile possesses a simple interface and makes it easy to read PDF, text editor in PDF file in mobile or manage file on your phone.
Supporting documentation zoom, bookmarks and the option to display the screen to help you have the best experience when doc pdf file with pdf app for android.
Features PDF reader and PDF Viewer:
❖ Support to viewer PDF Reader downloaded file on phone
❖ Support to documents pdf reader
❖ Full screen mode
❖ Use as a comics application
❖ Pdf reader for android free download
❖ Free pdf reader for android
❖ Open the pdf viewer file weighs only little capacity 1s
❖ Best pdf reader
❖ Simple interface easy to use
❖ A pdf viewer, pdf reader free
❖ This is comic book apps free, ebook reader for android free and ebook and pdf reader
❖ Support search pdf, pdf reader from the memory card …
❖ Optional display horizontally, vertically, mobile …
❖ Pdf document reader, pdf viewer free, pdf reader free, xps file viewer
Just word pdf excel all file reader converter apps give you extremely reliable different formats to convert all documents in the other formats like pdf, doc, txt, ppt, xls, png, jpg, docx, pptxl, xlsx and much more. pdf file converter to image is very handy to convert all documents in the formats to all files to pdf converter.
Smart PDF Reader is one of the most simplest and leading reader and viewer apps for PDF files for android smartphones !
Experience the best pdf viewer app by over one million trusted users. If this app gives you the convenience, please rate us 5 *. Thank for use!