Bookari Epub PDF Ebook Reader 4.2.1 Apk for Android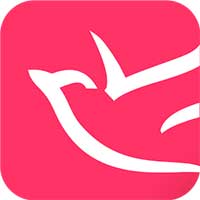 Current Version: 4.2.1

File size: 60 MB | 65 MB

Memorize:

www.ReXdl.com
Bookari Epub PDF Ebook Reader 4.2.1
Apk for Android
Arm & X86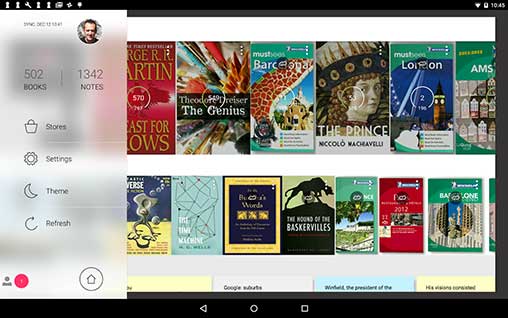 The best ebook reader platform on the market: user friendly, powerful, fast, highly customizable, with synchronized library, this book reader provides unprecedented flexibility, speed and reading comfort.
Highlight excerpts, take notes in your books, listen to them thanks to the vocal synthesis, organize your books and notes, add your favorite bookstores and much more!
A great ebook reader for students, professionals and eager readers:
– Advanced synced bookshelves to organize your ebooks across all your devices
– Ebook reader that will surprise you with its smoothness and functional richness
– Notebook to organize and find the notes taken in all your ebooks
– Huge selection of stores in a customizable bookstores area: one click access to thousands of free and paid books
OVERVIEW
– Synchronized bookshelves : Switch between your phone and tablet and always find your books, reading positions, collections, tags, ratings, bookmarks, in their most recent state.
– Supports the most common ebook formats (EPUB2, PDF) as well as interactive multi-media books (EPUB3)
– Supports Adobe DRM, allowing you to read ebooks protected against hacking
– Customizable ®ÿStoresÿ¯ section with integrated OPDS browser, and options to add links to your preferred bookstores
FLEXIBLE EBOOK READER
– Bookmark pages, highlight or underline text
– Listen to your books with the vocal synthesis
– Annotate thanks to powerful functions dedicated to people who read for their work: add bookmarks, name them to create your own personaized table of contents, highlight or underline excerpts, add notes to a page or to a selected text-
– Thanks to the pinnable navigation panel, display your notes beside the text for an even easier access
– Customize the display of EPUB books thanks to the themes by adjusting font, line height, colors, etc.
– Enjoy your PDFs even on smartphones thanks to the advanced PDF support, with lightning-fast vertical and horizontal scroll, Pan & Zoom, manual and automatic crop
– Find quickly all occurrences of a word in a book with the advanced search function
– Create your own tailored lexicon progressively, filled with the words you searched in the dictionary
– The night mode preserves colors as much as possible while reducing eye strain
SYNCHRONIZED BOOKSHELVES
– This app is openÿ: you have multiple ways to add books through the Bookari website or through the mobile app, with automatic scanning of your device, from Dropbox, navigating to a particular file with the Explorer, browsing free or paid catalogs in the "stores" area
– Edit your books information in a very simple way: Title, author, language, publisher-,
– Organize them in collections, manage their tags- and find them instantly with quick access filters (tags, authors, formats, publisher-) or with the search function
– Thanks to the synchronization functions, you will retrieve your organization on all your synced devices and even in the website interface of the Cloud
AND MUCH MORE-
– Notebook: Retrieve the saved definitions and the notes taken in all your books in the notebook, organize them as in the bookshelves and export the totality or a selection in a -revision sheet-.
A more detailed description of the complete Bookari platform here: http://www.bookari.com/
WHAT'S NEW
Version 4.2.1
– Improved synchronization process
– Miscellaneous bugfixes
Version 4.2
Improved
Created "E-Paper mode" optimized for E-ink devices (in Settings)
Fixed
Miscellaneous bugfixes