Smart Touch (Pro – No ads) 2.3.0 Apk for Android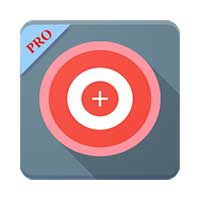 This is Pro version of Smart Touch. It is included all function from Smart Touch as below without any ads.
What is Smart Touch? 
Smart Touch is an easy touch, assistive touch tool with a floating ball (called in another way as quick ball) on the screen. You can easily use frequent function of Android, Smart Touch is also an ideal app to protect the physical buttons (home button, back button, power button) like assistive touch.
When you enable assistive permission, Smart touch will turn out to be assistive touch. It supports Screen shot (Screen capture), Screen Recording, Ram booster (Ram Cleaner) as additional features.
You can quickly access to all your favorite apps, games, settings and quick toggle too. It is some type of Smart Intelligent Assistant. It is very useful for big screen smart phone.
We provide a function to disable sort key (back key and recent key). It helps user can play game more convenient. The best way for a better experience playing game or watching video
There are some similar applications in the store, but our developers just want to give new experience for android user. It will be fun if you change to use our service.
Smart touch has just been started, it will come wit more function soon.
Assistive Touch for Android
– Virtual Home button
– Virtual Back button
– Virtual Power button
– Virtual Volume key, quick touch to change volume and change sound mode
– Clean ram, boost speed
– Easy touch to open your favorite application
– Go to all setting very quick
– Easy touch to open recent panel
– Volume up/down key
– Shortcut launching (Direct opening application from circle menu)
– Ram booster and clean memory. Speed up your device and save battery from your home screen.
Screen tools 
– Easy touch to screen recording, supporting attached image or fron camera (included audio form mic, media system) (Require Android 5.0 and above)
– Easy touch to screen shot ((Require Android 5.0 and above)
Quick settings 
– Rotation setting button
– Open Notification
– Location on/off settings
– Wifi on/off settings
– Airplane mode settings
– Bluetooth on/off settings
– Flashlight on/off settings
– Data settings
– Sound control
– Ringer mode
– Setting access key
Customize
– You can change icon of Smart Touch with many pretty icon, totally free with more than 40 items
– You can change icon of Smart Touch with your image (from gallery or camera)
– Customize size and alpha of floating ball
– Drag and drop to change position of action
– Able to customize the number of actions (the maximum is 10)
– Able to add more actions from screen
Language
– Supported languages: English, German, French, Thailand, Spanish, Russian
Note
– If your brand is XIAOMI, please execute the following below:
you must go to security ->choose permission -> permission -> SmartTouch and turn on pop up window. Follow up, you go to security -> Permisson -> AutoStart -> turn on SmartTouch.
– There are some comments that users can not unistall Smart Touch, please open app, then click uninstall button for this purpose. It is due to policy of google when you want to use Lock Screen feature because it requires Device Admin permission.
– Screen shot (Screen capture), Screen Recording is only supported Android 5.0 up
If your phone meets some above notes, please do not give bad review. It is not from us inside
WHAT'S NEW
– Turn on/off Wifi hotspot by action
*Older
– Add function to lock sort key (back and recent key).
– Support Shortcut function (Quick Message, Quick Dial, Quick Contact….)