Password Manager Plus : Fingerprint & Backup 1.1.2 Apk for Android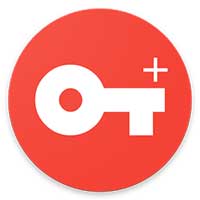 Password Manager Plus is at sale price!
**************************************
* Please update to the latest version for bug fixes including a bug where it will not launch Backup page hence making the feature totally not available.
Thanks to those who provided feedback.
**************************************
Simple & lightweight Password Manager.
One-tap backup! No complicated steps!
Sync with Google Drive.
Professional-grade encryption.
PIN and Fingerprint authentication.
Secured and offline.
Google Material Design.
More than 7 languages supported.
Key Features : 
– AES-256 + SHA2 encryption.
– Sync with your own Google Drive account.
– Backup from and restore to any device.
– Local storage. Only stored on device & backup. No servers.
– Track Creation Date and Last Updated Date.
– Fingerprint access. No setup. Use the fingerprint you been using.
– Easy to use.
More than 7 languages supported including
English
German
French
Spanish
Russian
Japanese
Traditional & Simplified Chinese
If your language is not supported, let us know and we will include your language within a day.
* Permissions Used
File & Storage – save & restore backup file
Network Access – access Google Drive from within the app
WHAT'S NEW
Features:
Updated database library for performance and stability.
Bug fixes :
Backup page will not launch
Delete button not visible