Overdrive II – Shadow Legion 1.8.6 Apk + Mod (Skills) for Android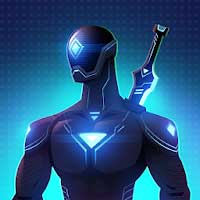 Current Version: 1.8.6

File size: 98 MB | 99 MB | 66 MB

Memorize:

www.ReXdl.com
Offline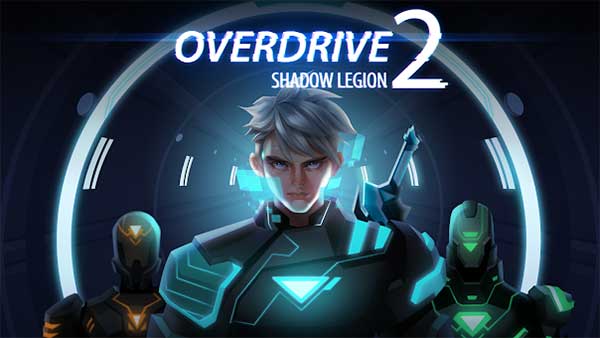 Epic Overdrive 2: Suit up for the shadow fight!
Are you ready for the sequel to Overdrive – Ninja Shadow Revenge?
Overdrive II is a hack and slash platformer shadow fighting game with a sci-fi theme and a futuristic story-line.
Overdrive II tells a story of the world 100 years after the Apocalypse. The Fall does not put an end to humankind, but make them stronger than ever. Robots and cyborgs are in support of humans until the rise of a dark corrupted AI, which builds its own army of robots to take over the whole world from mankind. There goes the endless shadow battle between the robotic army and a shadow legion of human ninja warriors who swear to defense their people and this world.
Let's explore the sci-fi design of Overdrive II and enjoy RPG experience! This shadow revenge game offers you an opportunity to equip your character(s) with Overdrive gears and upgrade them to have special ninja ultimate skills. Be a part of the justice legion and fight your way to victory. Make every slash of your sword counts!
AMAZING FEATURES of the game:
– Enjoy modern 3D-graphics, realistic physics and animation.
– Playable OFFLINE, so no more worries of no Internet when playing this shadow game.
– Smooth and intuitive warrior fighting game control experience to crush enemies and slay bosses
– Characters to be upgraded, customised & equipped with special Overdrive gears and more!
– Ultra-stunning sci-fi graphic & effects
– Story mode with an intriguing storyline to understand the world within Overdrive II.
Are you gonna be the warrior hero of a futuristic world? Deep dive into Overdrive II now!
Have any question or feedback to make the game better? Please let us know.
Contact us via email: overdrive@gemmob.com
Or like our fanpage: https://www.facebook.com/mobilearcadegame/
WHAT'S NEW
Happy Valentine's Day ❤! Hope this Valentine's Day ❤ brings you love, smiles and laughter!❤❤❤
We'd like to offer you a gift to celebrate this special day! YOU CAN SAVE YOUR PROGRESS FROM NOW ON! ☚☚☚
Check this tutorial if you are not sure how: https://youtu.be/wNqMtX5-_4E
Also, we introduce a new feature named Main Mission, a guideline for you to enjoy our game in the best way. Check this out!
❤
Setup (
Note

):

SAI (Split APKs Installer) is an app that lets you install multiple APKs as if it was a single package. This is useful for installing apps that are distributed as App Bundles since Android provides no built-in way to install them from sources other than Google Play.

How to use SAI?
Click "Pick APKs" button and select base APK as well as additional configuration-specific APKs then click "Select" button to start installation process.