Aero Attack MOD APK 10.0.5 (Full) Android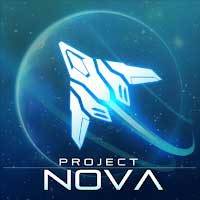 Offline
Embark on an epic journey in this thrilling aerial combat shooting game, where you'll pilot your warplane to safeguard humanity's new home, NOVA.
Immerse yourself in stunning next-gen visuals and intense space battles, as you fight against monstrous tanks, armored fighters, and colossal mechanical beasts.
With a variety of aircraft to collect and innovative stages to explore, the fate of NOVA lies in the hands of ace pilots like you.
Rally and battle for humanity's future!
Features:
[Astounding Visuals]
Immerse yourself in the battlefield with breathtaking next-gen visuals!
[Incredible Craft]
Collect a variety of craft, from fighter planes to spaceships, components, and winged aircraft!
[Innovative Stages]
Embark on tasks across the entire planet NOVA – from outer space to lush forests, flowing rivers, vast oceans, and arid deserts!
[Varied Challenges]
Face off against monstrous tanks, armored fighters, drone carriers, and even colossal mechanical beasts to fulfill your duty!
[Captivating Audio]
Let the soaring melodies transport you from icy mountaintops and sprawling plains to the very heart of enemy territory! Immerse yourself in the crescendo of fierce space battles as the music vividly brings the game to life!
Ace pilots, assemble! Fight for humanity's new home!
Fix some text errors.
Fix some UI display errors.