Memedroid Pro Funny memes 5.2.18 Apk for Android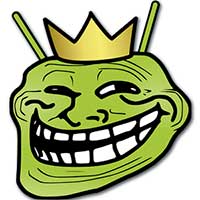 Memedroid

Pro

Funny memes 5.2.18
Apk for Android
Brace Yourself! Great Memes Are Coming!
You deserve a good laugh: discover one of the greatest online communities of meme lovers and humor fans all over the world and start having fun right now 🙂 – It's the best meme app to brighten up your day and you can even create memes by yourself!
On top of all our funny memes, Memedroid also grants you access to many hilarious GIFs – Just click to play!
With Memedroid everything is laughable – From amusing popular memes such as "bad luck Brian" and the "skeptical third world kid" to political satire all the way through celebrity memes – anything goes as long as it is funny! You can even make your own memes with Memedroid's memes maker!
Spice-up your day to day routine with the best funny life memes, fit for any occasion! Start the bustle of the week with a hilarious Monday meme, get out of bed smiling with a new and amusing 'good morning' meme, and then share funny sports jokes with your colleagues to brighten-up their day. – Many funny popular memes and GIFs are waiting for you to laugh!
Why so serious? Enjoy fresh hilarious content!
In Memedroid you will find new memes every day! Browse through our huge meme gallery, cast your vote and let everyone know whether this joke is funny or lame. Save your favorite memes and share them online with your friends!
Memes Maker – Create new memes in seconds!
Let the world know how funny you are! Step inside our meme factory with many fun pictures and see how simple creating really funny memes can be. Some of the internet's most popular memes were created by non-professional writers with a great sense of humor… do you have what it takes to create the best memes ever?
Extra Features:
✩ Popular meme templates: overly attached girlfriend, evil toddler, surprised Koala and many more!
✩ Main Gallery: Constantly updated with the latest funny content
✩ Top Gallery: Featuring the best-rated Memes of the Day, Week or Month.
✩ Save any meme that you like
✩ Share or download your favorite memes
✩ Multi-language support: English, Spanish, Portuguese, Russian, Polish, Italian and French
Install Memedroid today – enjoy the best meme social network and meme generator!
WHAT'S NEW
This new version comes loaded with lots of improvements, a few bug fixes and a ton of fun!
* The permissions system has been adapted to Android 6 so you have more control over the app's functionality.
* A cropping tool has been integrated to the Upload Zone to remove dependency form 3rd party apps.
* Solved a few issues related with gif autoloading.
* Google Sign In updated to the latest version
Keep sending us your suggestions, they're very helpful!