Head Ball 2 1.186 (Full) Apk for Android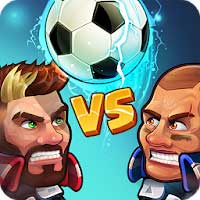 Online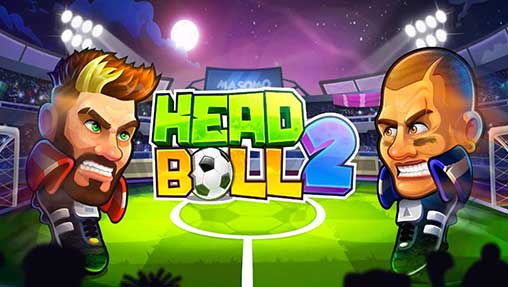 Join online football community and prove yourself in competitive football leagues. Play football against millions of players, be the champion and stay as a legend in Head Ball 2!
Skill up and improve your character!
It is completely up to you how you combine and improve your character with accessories to create your dream football players. As you progress, new characters and accessories will be unlocked. Enhance your skills to dominate the football field.
Use the super powers!
Take advantage of 18 super powers ranging from defensive to offensive ones to overcome your opponents. Use them in critical moments to take the advantage in football matches.
Collect Cards!
Open card packs to collect characters and accessories. Big surprise! You'll never know what the next pack includes. Keep opening the packs and boost your skills with various types of accessories to create your ultimate character.
Unlock new stadiums!
Gain supporters by winning matches and unlock 10 progressing stadiums. Start your best football game journey and walk through the roads of glory.
Get social!
Connect your Facebook account and play the coolest soccer game with your friends.
Features:
– Live football matches against players from all around the world
– Various character and accessory combinations to skill up your character
– 18 upgradeable super powers to help you build up your strategy on the field
– Card packs to collect items and characters
– Facebook connection to play with friends
– Dynamic online gameplay accompanied with dashy graphics
Download Head Ball 2 to experience the joy of participating in challenging matches against millions!
IMPORTANT!
Head Ball 2 is free to download and play, however, there are some items in the game which can be purchased for real money. You can disable in-app purchases in your device's settings in you don't want this feature.
Network connection is required to play.
Support: Hey! Are you having a problem? Please send us an email and let us know => [email protected]
WHAT'S NEW
-The Season Pass feature is coming to Head Ball 2!
-When players activate the Pass, they can get season perks immediately and collect them in certain steps to get more advantage in their progress. The Season Pass feature also has Free Pass rewards that will enable players to progress in the season by collecting free rewards.
-The season perks will include +1 point, % Fan Boost, % Gold Boost, % Diamond Purchase Bonus, % Card Package Bonus and Post-Match Rewarded Ad Skip.