Online Head Ball 32.13 Apk for Android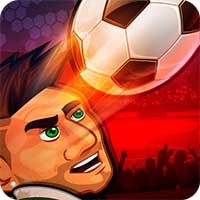 Online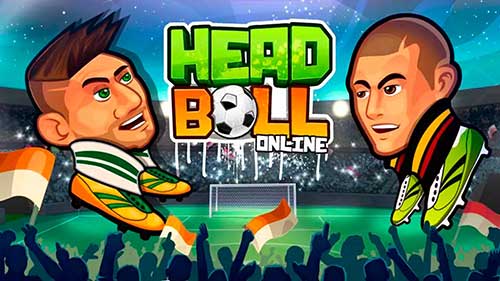 Online Head Ball is a football game played by 10 million players. You can play live 1 on 1 matches with your friends and other people and affect the outcome of the game using super powers! Increase your number of fans by winning and use the gold your earned to customize your character to your liking!
Main Features:
Play with 10 million players
Almost 100 different characters and even more accessories
Super Powers that bring more excitement to matches
Cross-platform gameplay support
Realistic stadiums and sound effects
Playing 1 on 1 matches against friends
Ability to play without internet in Offline Mode
Daily seasons with in game rewards
Continuous rivalry with all-time leaderboards.
Community events and promotional in-game rewards.
New characters added with updates
Fast and fluent gameplay
Many game modes
Great performance even on old devices
ENDLESS FUN WITH DIFFERENT GAME MODES
You can compete in daily seasons for in game prizes, enjoy amazing gameplay in special rooms or play with your friends and show off your skills. You can also play in Offline Mode in times you don't have internet access and earn gold by completing objective based matches.
USE SUPER POWERS TO WIN THE MATCH!
You can gain advantage over your opponent using either one of 10 different super powers which are Freeze Ball, Fireball, Freeze Player, Big Goal, Clone Player, etc. You have to select and use your special powers wisely because powers can be made ineffective when a counter power is used. Be strategic at all times!
COMPETE IN SEASONS AND BECOME THE CHAMPION!
Season is reset everyday at 19:00 and starts again. Be the player who got highest points of the daily season and earn precious in-game rewards.
CREATE YOUR OWN PLAYER USING THE GOLD YOU EARN
You can customize your player in the store section of the game. You can create different combinations of character, uniform, shoes, tail and glasses to look cool in your own style during matches. 60+ football players and hundreds of accessories are waiting for you in the store.
JOIN WEEKLY COMMUNITY EVENTS
You can earn more gold by joining both in-game and on Facebook events. We are giving away in-game rewards to players regularly on social media. Play the game everyday and earn increasing amounts of gold each time you login!
Download the game for free now, show off your skills and earn gold!
You can send your ideas and recommendations to us to contribute the development of the game. We value them a lot.
WHAT'S NEW
Improvements and bug fixes.