Game Killer 4.25 Apk for Android [Latest]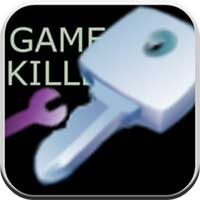 Game Killer 4.25 Apk for Android

[Latest]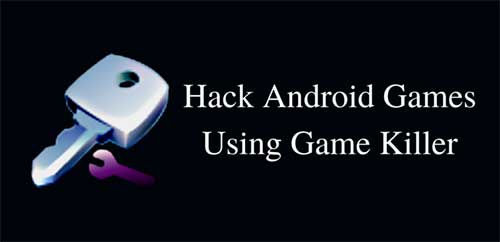 Yes, we know that you are really eager to get the different game cheats and apk cheats for different applications and games to get a great experience of that app. And if you are looking for such apk cheats then your fist preference needs to be the Game Killer followed by Game Hacker.
Now before we delve into the details of this cheat engine, let us tell you what game Killer is all about. The Game killer is actually an android application that lets you modify your games on the go and according to your desire.
The best part is, for this you won't have to undergo any complex procedure. But this cheat engine also has a backdrop which is, you won't be able to modify and hack the paid games with the game killer app.
Main Features:
Search game value with precise number.
Search game value with vague instructions, e.g. larger or smaller.
Lock the game value to a fixed number.
Save/Load the managed list.
Touch GameKiller sprite to bring up the tool during gaming.
HEX edit
Dump code
How does the Game Killer Apk work?
All the Android games are played in stages and to continue your game in different stages you need to unlock them through coins. Now, the apps offer in-app purchases and that is how the players are able to unlock the stages of games.
game killerWhat the gamekiller or Sb Game hacker does, is to hack the game and allow players to purchase the different stages by offering them an infinite number of coins. How does the game killer do that? By offering the players with the chance to put any value for the number of coins they need. This is how the game killer apk works.
What makes the Gamekiller different than other cheats?
Well, we bet you have searched a lot for different cheat engines. So the difference between other different cheat engines and Game killer is that, apart from offering you the hacks for different games, the cheat engine gives you a lot of features that is not offered by any other cheats.
We know that it is a great fun to make changes in your games value accordingly, but that is going to require certain android systems.
What is needed to make cheat engine work?
To make the cheat engine work, it is essential to remember that the android device must be rooted so that you can have the developer access to the device. And this is going to be a little tough task for the complete novice users.
gamekillerNow, we would make you a little careful in this instant because if you are going to root your device then the warranty will be void. One of the major misconceptions that is prevalent among the users of the game killer app is you can tamper every value of the game. But that is not true.
With the game killer app, you can get a huge number of coins and increase your health in any games, but remember that this will NOT all work on the unrooted devices. Also, you have to connect with the games offline and the online games like clash of clans or HayDay shall not at all be supported.
The different features that you get for Game Killer APP
There are a lot of features available for the game killer apk. They are:
The best feature of this app is, it is completely free and you don't need to pay a single penny to get on with this app.
Well, you shall get a lot of online hacks and cheats solely for the online games, but also those cheats keep on changing. With the game killer cheat engine, you shall have a hack for the offline game and it will not change.
The app is really easy in installing and the usage of this app is not at all complex. All you would just need is a rooted device.
More details about game killer app
Considering the worldwide audience, Game killer has got 43.3% traffic from Qatar and it has got the rank of 1202 position. The app page has got more than 3.5 k visitors and it comprises of 11k page visitors per day.
The game killer website has Google PR rating of number 1 and the top keyword is "game killer injector gadget". A huge number of traffics has been attained from the social media by the game killer app and the most active downloads and shares are from Facebook with more than 1k likes every day.
hack gameThe application allows you in searching for the type of game you want to play and also check every detail of that game. Even you shall have the option of checking out the price of games. There are certain things that you can do in performing this task, for instance, you can lock out the value of the selected video game by a given number.
Is the game killer app safe to use?
While considering it is safe for use or not, the Game killer app is absolutely safe to use and our gadget supersite review team has surveyed through a lot of opinions of the users who have tried game killer. It is a legitimate app and it is completely safe to use.
The reviews from SiteAdvisor, MyWot and gamekiller.net states that it is completely safe to use and you can download it if you need. There have been no reports of any fraudulent activities related to this app.
Where is Game Killer unique?
Out of the three game hacking applications available in the market, the game killer ranks low in UI but the search functions offered a completely different value to the app. This makes it really fast and preferable one for the users. The great thing is, it can perform several app searches simultaneously and can also manage different values at once.
Here is the game killer apk download link for you. Go ahead, download it and install on your phone.
Final Verdict
With all the different game cheats available in the present market, Game Killer is definitely a great one to use, if not the best. We highly recommend this one since it is safe, performs really fast and does not contain any malware. The additional features make it more preferable and easy to use.