Fuzel Collage 1.3.0 Apk Photography Android
Fuzel Collage 1.3.0
Apk

Photography

Android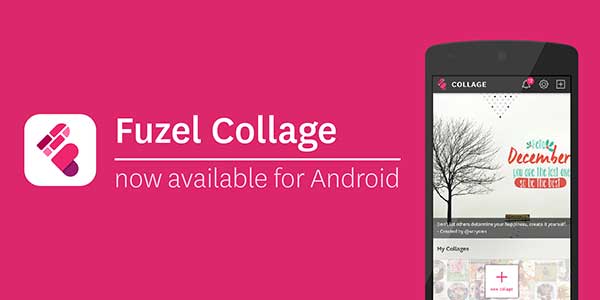 Songkran collection now FREE – get them today!
Fuzel Collage is a fun & simple way to combine ordinary photos into share-worthy moments.
PHOTOS
There's no rule to how many photos in a collage, so choose from just 1, or 100 – it's up to you!
Pick photos from your device, Facebook, Instagram, Flickr, or snap a new photo right in the app.
TEMPLATES
See your photos beautifully lay out in hundreds of auto-generated templates.
DECORATION
Have fun with your photos – add photo effects, stickers, patterns, labels & frames.
Download new decor packs weekly
SHARING
Once you're done, just tap on "Save to device"
Share online via Instagram, Facebook, Twitter, Tumblr etc.
CHALLENGE
Weekly fun activity that give you free credits while learning how to make better collages!
***
instagram.com/fuzelapp
facebook.com/fuzelapp
pinterest.com/fuzelapp
twitter.com/fuzelapp
***
NOTE:
The app requires the following permissions since they enable the app to save users-created collages & allow sharing them afterward, as well as taking photos via the device camera.
* READ_EXTERNAL_STORAGE
* WRITE_EXTERNAL_STORAGE
* CAMERA
WHAT'S NEW
– Update translation for all languages