Fun Run 2 – Multiplayer Race 3.16 Apk Android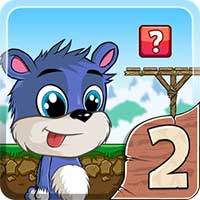 Fun Run 2 – Multiplayer Race 3.16
Apk Android
Online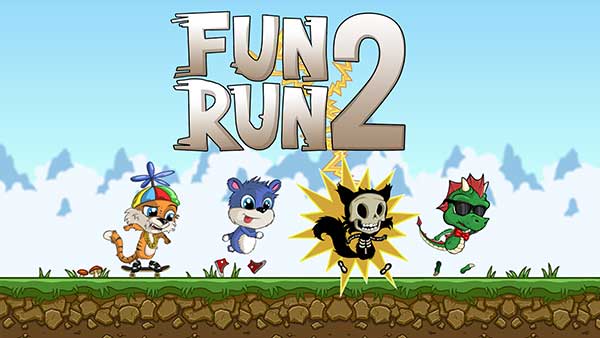 Run with all your might, race and crush your friends or random people in real-time at the #1 online multiplayer running game. The cutest, furriest creatures of the forest are out running – start racingand prove you're the fastest! Cut, slash, magnetize and electrify your running mates to slow them down or teleport and rocket yourself to get ahead and win the race! Fun Run 2 is the addictive free online racing game that will keep you rushing for more.
Over 25 Million installs!
The Funniest Running Game Around
Are you the fastest runner in the clan? Running fast is not as simple as it sounds when you have to escape blades, dodge lightning and jump over bear traps. Escape obstacles and sabotage your fellow runners' progress as you strive to be the first furry creature at the finish line. The race is on!
A Quick Online Multiplayer Race
Running by yourself is BO-RING. Join the online game & race against your friends or compete with random people in real-time! The other runners are already at the start line – where are you?! With so many players playing Fun Run 2 at any given moment, the next online multiplayer race always starts in 4, 3, 2, 1 GO!
Get Personal – Take your Pick!
We take online running games personally, and so should you! Which animal would you like to play the game with? Choose between over 70 different cute animals – a horse, a shark, a dog or something completely different. Dress up your furry avatar with cool hats, boots and sunglasses to show off your style and be the coolest critter in the forest.
Additional Cool & Funny Features
★Cool power-ups to help you win: Teleports, rockets, lightning, magnets, blades & much more!
★Invite & challenge your friends and family
★Chat with your clan and brag about being the fastest runner in the woods
★Conquer over 20 levels – cool
★Funny bonus races, mystery prizes, daily rewards and more!
★ Get faster and advance through our leagues: Bronze, Silver, Gold, Diamond and Elite
Fun Run 2 is a free online multiplayer game – an internet connection is required
Install Fun Run 2 now and challenge your friends and family to the best running race!
WHAT'S NEW
3.16
– New Avatar: Hamster!
– New accessories: Tiara and Amethyst necklace!
-Bugfixes