365Scores – Sports Scores Live 5.9.7 Apk Android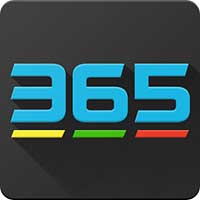 Choose your favorite teams and leagues to create your own Sport Channel including all scores, standings, sports news, tweets and highlights. All in ONE PLACE with a unique experience.
FEATURES
Live sport TV guide – Know exactly on which TV channels you can watch your game!
PERSONALIZED sports scores, aggregated sports news, alerts and videos in real time.
Fastest push notification with real time updates from your preferred teams and leagues.
Watch the video of the goal 5 minutes after it happens.
Get all your sports news from your favorite local sport sites in one place.
All game events, live match statistics, lineups and goal highlights.
Live tables and Fixtures.
Completely customizable push notifications, define by league, game or event (goal, touchdown, yellow card, tennis serve break etc.).
All football (USA Soccer) and worldwide coverage!

ive Match Tracker, the best way to be in the game when you can't see the game!
SUPPORTS 10 DIFFERENT SPORTS:
Football, Basketball, Cricket, Rugby, Tennis, Ice Hockey, Baseball, Volleyball, American football and Handball.
AND MORE THAN 1000 COMPETITIONS:
● Copa America 2016, Euro 2016, NFL, NBA, MLB, NHL, MLS, NCAA, La Liga, Premier League, FA Cup. Bundesliga, Champions League, Serie A, US Open, Roland Garros, Wimbledon, Davis Cup and much more!
WHAT'S NEW
A new look for a new season
* A new bottom menu for easy navigation
* User-friendly scores – See all scores with ease & always have your games available
* Swiping is fun – Swipe a game on "All Scores" to add it to your scores, swipe one on "My Scores" to edit or remove it
* Toggling is great – Toggle the "Live" button for a live games feed, or the "1X2" button to show or hide odds
* Competition & team screens get a new look
* Transfers, squads & fixtures are set for the new season
Have Fun!