CPU Control Pro 3.1.5 Apk for Android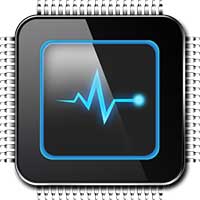 ROOT IS REQUIRED
Simple application to control your CPU. Overclock, overvoltage or underclock and undervoltage your CPU to get better performance and save your battery consumption.
FEATURES
★MIN and MAX frequencies
★Governor
★I/O scheduler
★Undervoltage/Overvoltage
★CPU profiles
-Battery profile
-Charging profile
-In-call profile
-Screen off profile
-Temperature profile
★CPU Info
★Widget
★Safe mode
WARNING
Overclock and undervoltage can be dangerous to your device. Set it carefully and only on your own risk. I don't have any responsibility for consequences.
By installing this app you agree to the following privacy policies:
http://thesmartprojects.com/privacy/