Commando Adventure Shooting 4.9 Apk Mod Gold for Android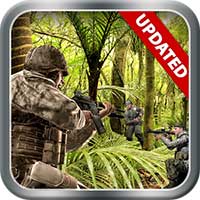 Commando Adventure Shooting

4.9 Apk Mod

Gold

for Android
Offline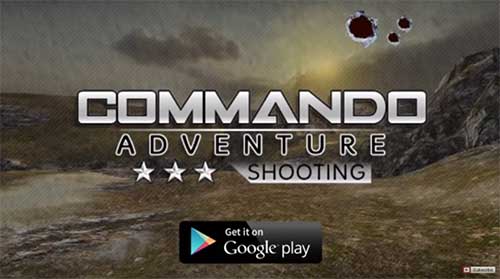 Ultimate first person shooter with advance multiple weapons and different battle zones is now on your smart phones. As an army commando, complete challenging missions strategically to clear the area from brutal enemies. Game consists of different battle areas each with different scenarios. You are supposed to kill all enemies with powerful and destructive guns. Ambush and kill the enemies before they kill you. Digital radar system, which you have, shows the locations and movements of enemies. Commando adventure shooting is a free first person shooting action game that is all about shooting and survival with your strategy. Stunning game graphics and smooth game play will take you to real life battle zone. If you've quick reflexes and excellent aiming and shooting skills then find your way out of enemy's army place. You are equipped with advanced weapons assault rifles, machine guns and sniper gun. Use these guns to become a assassin shooter. Danger is on every footstep. Thrilling mission based game with modern combat zones.
Optimized for Gamepad controller:
Commando adventure shooting now supports external gamepad/ game controller as well. Just pair your gamepad controller with device and start the game. Check settings if you want to switch between swipe and gamepad option for playing game.
How to Play
With Gamepad:
– Complete user guide and tutorial for playing game with gamepad is provided within the game.
Swipe:
– Move commando by virtual joystick, half left side of your mobile is dedicated for moving commando.
– Control aim by touching, half right side of screen is dedicated for aiming of your mobile.
– Tap Fire button located at right bottom of your smart phone.
– Press Zoom to take a close look at enemy.
– Tap on gun to switch between guns.
– Tap on map to view satellite view of place.
Features:
Top downloaded commando shooting game.
Supports all android devices.
Kill enemies to accomplish mission at the end you will be rewarded by gold coins.
Gold coins can be used to buy magazines and other items and upgrade guns from pause menu
Realistic 3D graphics with dynamic lighting and amazing killing effects.
Multiple advance shooting guns.
Thrilling missions that will amaze you.
Brutal Action warfare game.
Game with User friendly GUI and controls.
Real Military Environment looks like real movies related to war.
Support for HD devices.
Good quality sound effects used in the game.
Efficient weapon controls & movement.
Best downloading gun shoot war game in gaming world.
Real Border environment.
Note: This game is free and supported by ads as well as inapp purchases as per google policy.
---
WHAT'S NEW
Solve the 4th Level Pickup issue.
Other Minor bugs remove
Add basic guide line