Commando Fire Go 1.1.5 Apk + Mod (Unlimited Money) for Android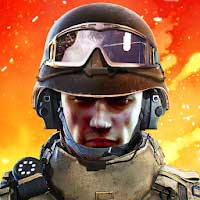 Offline
Strong enemy forces, powerful fire suppression!
Looking for survival in enemy attacks!
Surprise the enemy and fight in the fire!
 Game mode is rich:
– Main line task: You can upgrade and arm yourself by fulfilling various main line tasks and obtaining rich rewards!
– Survival mode: survive to the end from the enemy's steady force suppression!
– You can try special weapons in the daily challenges and feel the powerful firepower of them!
– The BOSS level and special mission mode rewards are particularly rich. Only the genius with superb shooting skills can pass! Come and try it! Pass the BOSS level and obtain the strength to enter the next region!
 Rich weapon system:
There are 6 types of firearms. You have many choices for each type of firearms- pistols, rifles, sub-machine guns, sniper rifles, heavy machine guns… all are available for you to choose from. Each weapon owns various configuration, you can upgrade until it reaches top configuration.Choose aweapon that belongs to you onlyand fight in the battlefield !
 Unique daily tasks:
Complete daily quests to get rich rewards. If you continue to finish daily quests for certain day, you may win weapons for FREE! What are you still hesitating?
Download it quickly and join us to complete assault missions!