Battlefield Frontline City 2 5.1.3 Apk + Mod + Data for Android
Unlimited Money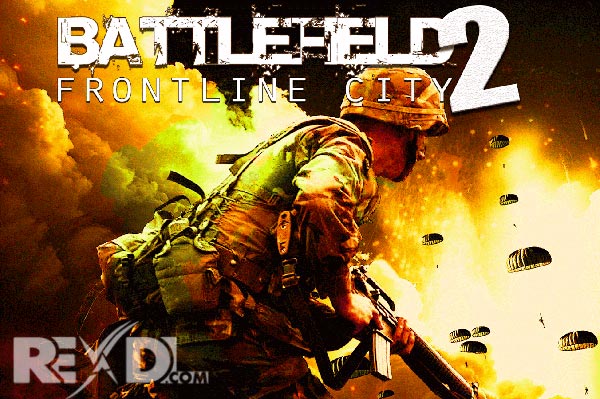 Year 2030. The world at war. You are again in the call of duty.
Europe and Russia have joined forces as the new Empire of Eurasia against the United States and South America, now known as the United Continents of America, or UCA, their former allies.
The entire continents of Africa and South Asia, including China, are an apocalyptic hell melted down by nuclear weapons. Humanity has done it again.
After three years of endless conflict over the remaining oil wells, all Eurasia refineries are concentrated on the Russian city of Volgograd, the frontline city, also known as Stalingrad. UCA, having overestimated their oil reserves, are desperated for resources and have sent all their military forces and commandos to this city and obliterated all resistance to achieve control over the remaining oil in the world.
90 years after the bloodiest battle of history, the Battle of Stalingrad is set to begin again!
You, as an elite sniper and soldier of fortune, a real contract killer sniper, are the last line of defense of Eurasia against the invaders. Or you can choose to be the spear of the UCA, one of the heroes of the United Continents bringing peace and prosperity to America. Your rifle and you alone in the assault or defense against the sniper assassins of the enemy.
Are you up to the challenge in this modern combat simulator?
Battlefield Frontline City 2 is the greatest first person shooter made to the date for mobile devices. In this Freedom edition, you must use your sniper shoot or rifle shoot to destroy your enemies and slowly conquer positions, defending the frontline in the d-day of humanity.
"You feel as an elite commando and sniper. If you like modern combat simulators, you will love this shooter. Amazing!" – ING Arcade
"Heroes hear the call of duty, take your rifle and shoot your enemies! Funniest game ever!" – GamingMob
"Battle? War? At last, the first decent mobile first person shooter!" – GoGoGo Magazine
"It's strange how addictive is being a sniper or an assassin. Totally overkill!" – AlMiSoft Inc.
Web: http://www.codelabs-studio.com
Facebook: https://www.facebook.com/CodeLabsStudio
Twitter: https://twitter.com/CodeLabsStudio
Youtube: https://www.youtube.com/channel/UCPq4t0ZpieLDgzCO0HXvebw
Google+: https://plus.google.com/118096255293031533693/posts
WHAT'S NEW: