Battlefield Combat Black Ops 5.1.6 Apk + Mod for Android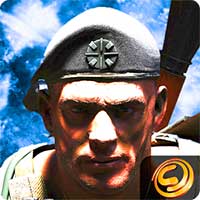 Battlefield Combat Black Ops 5.1.6
Apk + Mod for Android
Offline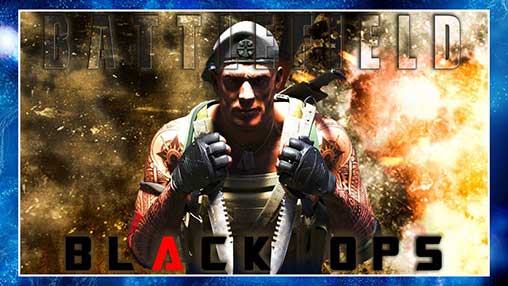 Darkness…
That's your place. That's where you live. That's what you dominate.
You were a trained sniper and killer for the Imperial Government. As a gifted child, you were taken from your parents at a very young age, and then trained in special facilities to become the perfect weapon. No pity. A killing machine with no feelings and no remorse. Failure was never an option.
But you failed.
Something went wrong on your first mission. As a commando, you had to assault a Rebel village full of terrorists and kill everyone inside… but there were no terrorists. Just civilians and children, whose only fault was being in the wrong place. You couldn't shoot them, so you flee. Your team mates weren't as scrupulous as you and killed the entire village. The screams of the children still pursue you.
Now you are a contract killer hidden in the shadows, tracked by the government and a bounty on your head. The Black Ops section are your enemies, and nobody knows them better than you. Your rifle is ready.
Battlefield Combat Black Ops is the greatest first person shooter ever made for Android. As a sniper expert, destroy your enemies and gain revenge.
FEATURES
Different weapons, customizable and upgradeable
Bazookas, railguns, machineguns, rifles and sniper weapons are available for you!
- Realistic shooting of your weapon
- More than 70 carefully designed scenarios
- Real 3D graphics optimized for a wide variety of devices
- Build your very own base!
- Easy to learn, hard to master
- TOTALLY FREE.
Endless waves of AI controlled enemies
Web: http://www.codelabs-studio.com
Facebook: https://www.facebook.com/CodeLabsStudio
Twitter: https://twitter.com/CodeLabsStudio
Youtube: https://www.youtube.com/channel/UCPq4t0ZpieLDgzCO0HXvebw
Google+: https://plus.google.com/118096255293031533693/posts
WHAT'S NEW
– Added new multiplayer mode! Up to 4 players in an epic arena or team vs team fight! Please send us feedback of this new game mode =)
– Improved main menu loading time.
– Added compativility with Intel CPUs.
MOD Info:
1. Unlimited ammo
2. No reload
3. Unlimited coins
4. Unlimited diamonds
5. Unlimited energy