Battle Camp 4.3.1 Apk + Mod Role Playing Games Android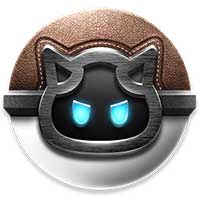 EXPERIENCE THE AWESOME!
Dare to clash with rampaging dragons and fire-belching warthogs? Then join Battle Camp, a persistent virtual world filled with legendary monsters and ancient evils. To survive, train a fierce monster team and form a Troop with fellow Rangers. Then work together to crush raid bosses, wage Troop Wars and dominate in real-time PvP.
FEATURES
Monster battling Puzzle MMO.
Explore a LIVE Virtual World.
Form a Troop with friends and other players.
Crush the opposition in Troop Wars.
Coordinate attacks in monthly Raid Events.
Destroy rivals in Real-Time PvP Tournaments.
Capture and raise over 1000+ monsters.
Design your own unique avatar.
WHAT'S NEW
4.3.0: Trial By Fire
NEW EVENT: DEFEAT LUMINOUS IN THE TRIAL BY FIRE CONTENT EXPANSION!
Luminous has come to punish camp for opening the dark portal in this new raid!
NEW CONTENT: USE POWERFUL BOOSTERS TO TAKE ON YOUR ENEMIES!
Collect new powerful elemental boosters and crush your competition!
NEW CONTENT: STRENGTHEN YOUR TEAM WITH NEW SECOND EVOLUTIONS!
NEW CONTENT: COLLECT LIGHT THEMED MONSTERS AND COSTUMES!
NEW CONTENT: FIND AMAZING NEW BONUSES AT THE GOLD TRADER!