Battle Bouncers 1.21.4 Apk + Mod (Money) for Android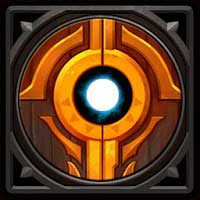 Online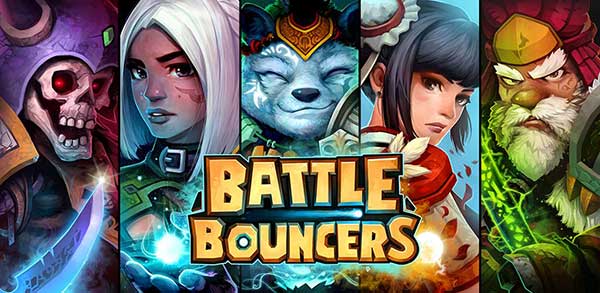 Aim, shoot, and bounce your way to victory to experience the epic new RPG brick-breaker from the studio behind Tap Titans 2 and Beat the Boss.
In a world at war with a dark and mysterious enemy, the only hope lies in a band of brave and magical heroes.
Smash through hordes of enemy lines, assemble a team of legendary heroes, and battle alongside powerful friends in this quest to once again bring peace back to the realm.
Command your heroes in battle as you brawl through hundreds of unique RPG brick breaker levels. Aim and shoot magic balls to unleash devastating attacks on incoming enemies.
As you journey through different kingdoms, release captive heroes from their shard prisons in order to unlock their powers and enjoy the ultimate RPG adventure.
WITH BATTLE BOUNCERS YOU CAN
★ PLAY a smashing new tactical RPG brick breaker.
★ COLLECT over 30 hand-drawn magical heroes such as elves, dwarves, humans, and beasts in an epic battle to save their world.
★ BOUNCE fireballs, lightning bolts, and an arsenal of destructive balls with precision off enemy forces to crush them all.
★ BATTLE an onslaught of evil advancing enemies ready to attack your heroes with arrows and poison.
★ BREAK heroes free from their prison shards and discover their full potential as they brawl through enemy lines and bounce to victory.
★ ADVENTURE down the world map to discover over 10 gorgeous kingdoms with +200 challenging levels, each with their own captive heroes to unlock unique enemies.
WHY PLAY BATTLE BOUNCERS?
★💪 HEROIC MODE allows you to revisit your favourite stages with more difficulty and earn rare Shards to do more damage.
★🏛️ TOWER MODE is a brand-new addition where your heroes can battle non-stop enemies daily as they quest up a tower to earn skill scrolls, tower tokens, and gold.
★⚔️ SHARDS allow you to unlock, evolve, and upgrade your heroes' abilities for battle.
★🤼 CLANS let you create a guild and talk to players worldwide as you build up your arsenal of Runes and earn Clan Tokens to buy in-store offerings.
ABOUT BATTLE BOUNCERS
For a thousand years, heroes, filled with valor, have trekked across the land to perform a powerful annual rite that has kept their world at peace and prevented war with the True Enemy.
However, as a new generation of bearers made their journey, things were amiss – the True Enemy returned sealing away the brave heroes and their legendary weapons in crystal shards.
Faced with a ceaseless army of mindless warriors, four brave heroes have emerged and they're on a mission to once again bring peace back to the realm! Armed with powerful ball bouncing abilities, it is up to you to command your heroes in battle with your brick breaking skills.
Pull back and release to unleash devastating attacks, ranging from tornadoes, fireballs, and lightning bolts to crush through enemy forces. As your mighty heroes make their way across the gorgeous hand-drawn kingdoms, get ready to aim, shoot and bounce balls off approaching enemies and lethal blocks, saving your heroes from captivity in the process.
TALK TO US
Join your Brave Heroes on
★ Facebook: facebook.com/battlebouncers
★ Reddit: reddit.com/r/battlebouncers/
★ Discord: discord.gg/gamehive
★ Instagram: instagram.com/battlebouncers/
★ Blog: gamehive.com/blog
★ Youtube: youtube.com/user/GameHiveVideo
TERMS & PRIVACY
gamehive.com/tos
gamehive.com/privacy
DOWNLOAD AND PLAY NOW – Battle through hundreds of unique RPG style levels, defeating diverse enemies using your aim and ball bouncing abilities!
WHAT'S NEW