ZUI Locker-Elegant Lock Screen Full 2.2.0 Apk for Android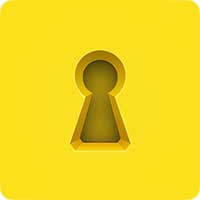 ZUI Locker-Elegant Lock Screen Full 2.2.0
Apk for Android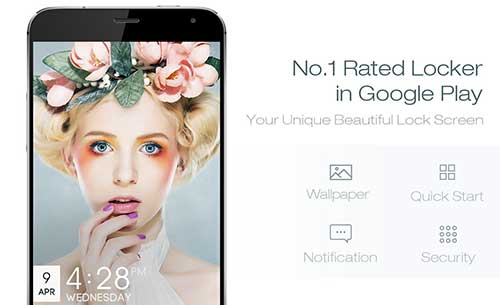 ZUI Locker, the highest rated material design locker, which would make your screen lock unbelievably beautiful. Efficiency and security is the more users can experience on it.The HD wallpapers will automatically update. Start your new day with one new wonderful picture every day. Different style of layout give you much choice to make your lock screen unique. Carefully designed interaction logic helps you enjoy the visual experience and fluency operation. ZUI Locker is the best lockscreen replacement.It makes your screen smooth and beautiful just like silk.
Features
Excellent UI: One impressive wallpaper every day. All the wallpapers are carefully picked up by designers daily. Turn on the gravity sensor function and incline your phone, the wallpaper will move slowly from side to side. Expect a pleasant experience every time you open your screen.

Customization:Different style of layout can make your screen marvelous. You can choose any layout you like and set portrait to show your unique personality.

Efficient: Launch frequently-used apps on the lock screen. Handle your messages all by gestures.

Safe: Snap people who enter wrong passwords then email you the proof.

Considerate: Distance sensor function will prevent the phone from being accidentally turning on, which can avoid misfunction and power consumption.ZUI Locker provide two security choice: your phone will be fully protected by code and gesture-based unlocking.

Utility: Get music control playback in lock screen directly. Enjoy beautiful music in beautiful scenery.
What's new?
Intruder Selfie
SOS and Compass
RAM Booster
Control Panel
Customize Unlock Portrait
Weather Layout
Music Player Support
Lock Screen Flashlight
Multilanguage Support
Variety Layout
Live Wallpaper daily update
Fluency notification
Pin and pattern
What Permissions Do We Ask For and Why?
– Contacts/SMS/Phone: display calls and messages on your lockscreen
– Photo/Camera: customize your wallpapers & shortcut to snap photos
– GPS & Wi-Fi connection: update the daily wallpapers
– Run at startup: protect your device right after reboot
Be a member of us
Join our translation volunteer team and help people in your country enjoy the awesome experience of ZUI Locker!
https://crowdin.com/project/zui-locker
Like us on Facebook: http://goo.gl/6rKjnp
Be a tester in G+: http://goo.gl/KBvbeX
–Business Contact:
[email protected]
WHAT'S NEW
1. Optimize user experience
2. Optimize system performance
3. Bug fixed