Gesture Lock Screen PRO 2.3.7 Apk for Android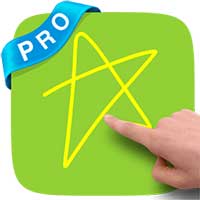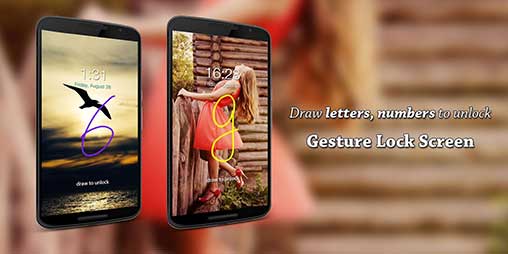 This is the PRO or ad free version of Gesture Lock Screen.
Gesture
Draw something or gesture to unlock without ads.
Draw letters, numbers, shapes or contextual gestures to unlock
Sign signature to unlock
Invisible gesture
Gesture sensitivity
Intruder Selfie
Snaps a photo of intruder who entered wrong gestures, passwords or fingerprints.
Custom intruder wrong attempts
Show intruder notification on successful unlock
Intruder selfie alert lock screen
Fingerprint
Fingerprint unlock is only available on Android device running Marshmallow or higher with a fingerprint sensor.
Scan fingerprint to unlock
Scan fingerprint to change gesture or recovery password
Scan fingerprint to turn off locker
Gesture Lock Screen PRO is a secure fingerprint lock screen.
Notification
Show notifications on lock screen for Android 4.3 and newer
Show unread messages, missed calls, music player, alarm on lock screen
Hide sensitive notification content
Single/double tap notification to draw gesture to unlock and open app
Swipe to remove notification
Custom notification background and text color
Change notification's size and position
Gesture Lock Screen PRO is a highly customizable notification lock screen.
Customization
Customize date, time, message, background, sounds, unlock animation, lock delay and screen off timeout.
Gesture Lock Screen PRO is a highly customizable DIY lock screen.
Please download Gesture Lock Screen PRO and draw something to unlock your phone without ads.
WHAT'S NEW
Fixed compatibility with secure stock locker
Added options to view/open/change intruder folder
– Changing intruder folder requires LOLLIPOP+
– Opening intruder folder requires file explorer installed, if this feature does not work, please send us your file explorer name and version, we will add it in the following updates.
Other bug fixes