Vimo – Video Motion Sticker and Text 6.4.58 Premium Apk Android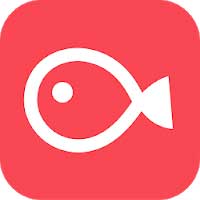 Vimo is the BEST video editor to make your video/photo FUN and UNIQUE !!
Using Vimo's Motion Sticker(Stamp), you can change any of your videos and photos into FUN and EXCITING ones !
Vimo's Motions Stickers(Stamps) are animation clips with 50~100 frames and they play along with your video/photo like GIF.
You can move or zoom or rotate these stickers within the video editor and even more you can record their movements in realtime as the video plays.
Looks complicated? Not At All!!
All these are really EASY with Vimo's intuitive and simple User Interface.
Vimo Your Video Now!!!
Vimo Features.
* Make active and fun videos by adding Motion Stickers(Stamps) over your Video and Photos.
It's smooth and easily harmonize with your video and photo.
You can customize the color and shape of them as you wish in the video editor.
The stickers keeps its quality even with very high resolutions.
* Add Animating Text Label over your Video and Photo.
You can also add your own text label with animating decorations to your video and photo.
The text you type is automatically fit into the label decoration.
+40 Text Label decorations are provided.
* Recording Sticker (Stamp) Movements.
For easy editing, Vimo's video editor allows you to record the movement of the sticker(stamp) along with the video.
You just drag the Motion Sticker(Stamp) to proper position as the video plays.
Vimo records and do all the chores automatically.
* Easy animations with automation.
Just make necessary changes(zoom, move, rotate) at proper timeline, Vimo will automatically generate animation between the change points.
* Duration control.
You can easily control when the Motion Sticker(stamp) appears and disappears in the Video.
* Subtitles function [Caption]
– To add animated text to create your own subtitle.
* My Works Gallery.
You can save the art works you created in Vimo and can edit them anytime later.
* Easy Video Editor User Interface.
Vimo is equipped with very intuitive User Interface.
Try now! You will see how it works in seconds.
* Share you artwork.
Share your videos to Youtube, Facebook, Instagram and others.
If you have questions or suggestions, please don't hesitate to contact us.
email: vimo@vimosoft.com
Facebook: https://www.facebook.com/vimopage?ref=hl
WHAT'S NEW
12+ Frames and 33+ Captions
20+ BGMs
Fixed major app errors.