Tales Of Link 1.9.3 Apk Mod Massive Damage Android
Tales Of Link 1.9.3
Apk Mod

Massive Damage

Android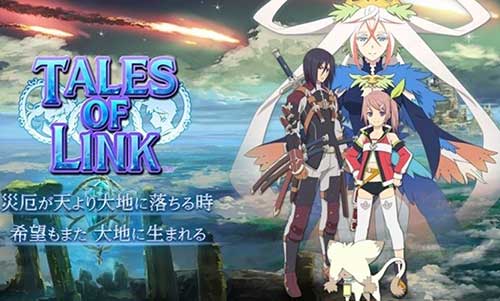 Download last version Tales Of Link Apk Android from Rexdl. Your favorite characters from the popular "Tales of" series are here in an all-new story, crafted just for your mobile screen! TALES OF LINK is a free-to-play RPG in which you create a party of your favorite heroes to fight in fun, tactical battles on their journey to save the world! Assemble your party and battle your way through the main story as your team grows stronger. Fans of anime series, JRPGs, and the classic "Tales of" will love the exhilarating battles and exciting tactical gameplay that TALES OF LINK brings right to the palm of your hand!
Features:
Your favorite "Tales of" characters with spectacular anime-style scenes!
Create a party of heroes from nine different characters, each with their own unique skills!
Strategize with over 360,000 team combinations for maximum tactical advantage in battle
An intuitive "touch-link battle system" links characters to perform devistating combos!
Summon powerful characters to defeat your opponents with tactical RPG-style gameplay!
Train and develop your characters in this all-new, exciting "Tales of" storyline!
The Story:
TALES OF LINK is set in a world protected by the "Seal of the Holy Shrine." When the seal to the heavenly world is suddenly broken, the "Seed of Ruin" is unleashed, scattering demons across the land. These demons bring inevitable disaster and threaten to inflict war and suffering on the world, and it's up to you to stop them! Join your favorite anime characters on an epic journey to cleanse the world of these demons and stop them from destroying heaven and earth!
The "Tales of" Series celebrates its 20th Anniversary thanks to fans worldwide!
The "Tales of" series of RPGs has shipped more than 16 million copies in over 100 countries and regions since 1995, starting with the popular "Tales of Phantasia"!
********************************************
[Pricing]
Free to download
*Offers in-app purchases
[Recommended OS version]
Android 4.1 or later
[Disclaimer]
(1) Operation is not supported for the models and OS versions other than those recommended.
(2) Depending on your usage, there may be cases where operation is unstable even with the recommended models.
(3) Regarding recommended OS versions, although it says [Android XXX or later] this does not guarantee that it will support the latest OS version.
WHAT'S NEW
ver.1.9.3
・Minor bug fix
・Asset download optimization
・UI fix