UFB 3 – Ultra Fighting Bros 1.0 Apk for Android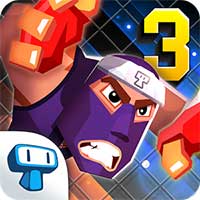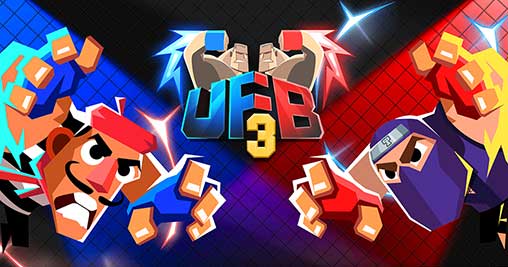 The Ultra Fighting Bros are STRONGER and BETTER! Come challenge NEW CHARACTERS and discover the AMAZING new FREE MODE! Fight your way in many new bone-breaking challenges and combats against fighters from all around the world! Go STRAIGHT TO THE FIGHT: don't waste your time and get rid of all your ANGER in the new free mode!
Find new attributes and POWER UPS to customize your fighters! Leave your trace in every single fight!
FREE MODE
With only one button, go single player and prove yourself to be a great and QUICK fighter!
CAREER MODE
Beat dozens of challenges and fights to progress through your career and become the greatest fighter of all times! Show off your best moves at the UFB Arena, the Forest, the Glacier and the Power Plant!
MULTIPLAYER MODE
Fight against friends — or enemies — in real life too! Engage in challenging combats and make good use of all your training drills in career mode. Can you beat them all?
INTERNATIONAL FIGHTERS
Engage in combats with or against Bulldog Burton from the USA, Brutov from Russia, Hellga from Sweden, Rocha from Brazil, Raging Ramirez from Mexico and Brobot from Mars — plus their zombie and hyperstrong counterparts!
HIGHLIGHTS
• Customize your characters – make your fighters UNIQUE and REMARKABLE!
• Fun game inspired by Mixed Martial Arts (MMA)
• Simple but challenging gameplay
• Greatly improved over the Ultra Fighting Bros 2!
Please note! This game is free to play, but it contains items that can be purchased for real money. Some features and extras mentioned in the description may also have to be purchased for real money.