Sudoku Jumble 1.1 Full Apk for Android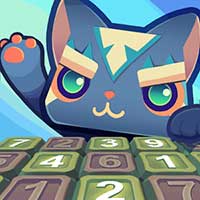 Sudoku Jumble 1.1
Full
Apk for Android
A new kind of Sudoku challenge for your brain!
Numeric puzzle pieces combined with Sudoku rules equals a new kind of fun!
Basic rules: use the puzzles pieces to arrange the numbers 1-9 in every row, column and section!What is Sudoku Jumble?
★Game Content
2 Modes: Fixed Mode and Unit Mode
5 Difficulties
Infinite number of puzzles!
★System
Statistics tracking
Google Play Games Achievements and Leaderborads
Share your results with your friends!
Auto-save
★Features
Highlight selected number
Auto-check for mistakes
Free Hints!
★Visuals
Play in our beautiful environments and 3D graphics!