Slots – Pharaoh's Way 7.3.1 Apk for Android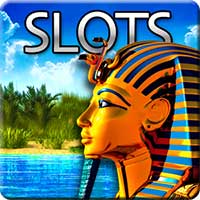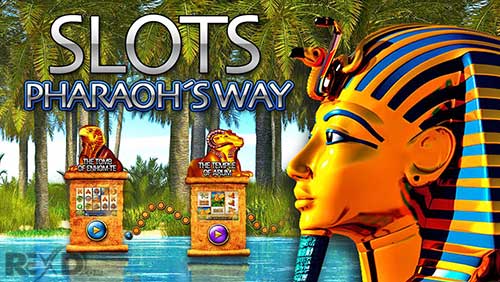 Free direct download new version Slots – Pharaoh's Way from Rexdl. More than 10.000.000.000.000 games have been played! Download the best multi-slot experience for free today!
Fun, excitement and entertainment! Welcome to Slots – Pharaoh's Way!
These slots play just like a dream – easy to understand, big wins, amazing bonuses!
Gorgeous graphics, smooth animations, fantastic bonuses and atmospherical sounds guarantee a premium slot experience.
DOWNLOAD NOW! YOU WILL LOVE SLOTS – PHARAOH'S WAY!
Features:
– The first multi slot experience with REALLY GOOD SLOTS!
– Discover incredible games: 5 reels-4 symbols, 3 reels-3 symbols, 25 lines, 50 lines, 10 lines, consecutive symbols, 243 win-ways and many more – All in all, 20 slots are available now! WOW! And we constantly add more content!
– State of the art math/game design by casino professionals
– Easy to play with multiple convenient features:
• Fast reel stop
• Individual reel stop
• Auto play
– Discover amazing bonuses!
– Gorgeous presentation/authentic sounds!
– Double up/Gamble (50:50 and 75:25)!
– 4,5 of 5 stars out of over 50,000 reviews (iOS).
– Slots – Pharaoh's Way is THE premium slot experience for the iPhone and iPad
–> Please note:
• This app is for entertainment purposes only!
• No real money or any other real world goods and/or services can be won in this game!
This game uses virtual units called "Credits" to play the game. You can purchase additional credit-packs for real money via the "Buy" popup. These credits bought or won cannot be changed back to real money and cashed out, transferred, redeemed or collected in any other way or changed back to any other real world goods and/or services. Once purchased or won, the credits can only be used to play this game.
• This app does not reflect the actual game play of any casino-, online- or other electronic gaming machine. The payout percentages, odds, payout methods and other features on our for-fun, entertainment only slots are higher/better/different than slot machines in regular/online casinos. You should not expect similar results!
• The developer of this app takes no responsibility or liability with regards to the legal requirements to use this app in the relevant jurisdiction the player is resident and plays the game, and therefore the use of this app is the sole responsibility of the player.
• The player agrees that he/she will comply fully with all applicable laws, regulations, statutes and ordinances which are applicable to use this app.
• Only play this game if you have reached the respective legal age required in your country of residence. If so, play responsibly!
WHAT'S NEW
• An exciting new slot: Samba Carnival!
• A new Treasure Collection!
• Find a free gift at Level 690!
• If you encounter any problems, please contact our friendly support staff:
[email protected]