Recover Bin: Trash for Android – Restore Photos 1.0.38.gp Full Apk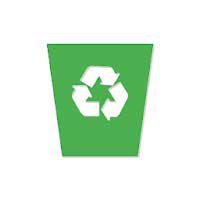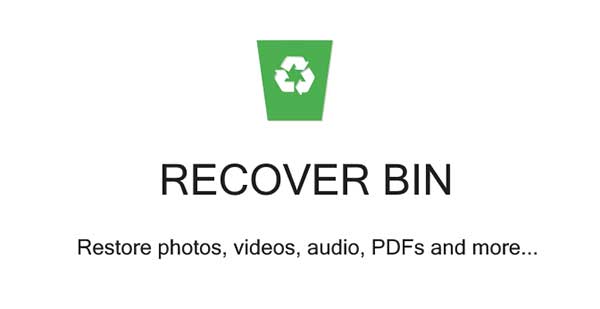 Recover Bin for Android, works just like the Trash in iOS or Recycle Bin in Windows
Have you ever accidentally deleted important photos or videos from your phone?
Are you searching for a tool to restore lost photos and videos?
Search no more, Install Recover Bin to prevent losing files from accidental deletes. Recover Bin can catch all deleted files and you can later quickly restore important files or delete files permanently in a few clicks.
Not only it can act as a Recycle Bin, It can also deep scan your device to recover already lost photos, videos, PDFs and audio. Advanced hidden archive scanner can reveal and undelete most of the lost files and restore them with original quality.
NOTE: You can try our free app before purchasing the pro version.
Recover Bin Free https://play.google.com/store/apps/details?id=com.diskforensics.recoverbin.subs
Customisable Bin
Well organised bin with lot of customisation options. Categorised views will help you quickly locate the right files for restoring.
Deep Scan Recovery
Scan your device to find files that are already been deleted. Find and restore them in a few clicks. Note: Some deleted files can never be recovered.
Instant Retrieval
In most cases, files are added to bin within a few seconds from the time of deletion. For larger files it might take more time. But eventually the file will end up in bin.
Auto Clear
Automatically clear the unwanted trash. Just set it and forget it! Your trash won't get piled up with Recover Bin.
Gallery of Restored Files
With Recover Bin, you'll never have to search through the whole file system to locate restored files. All restored files are easily accessible and are arranged in categories with different sort options.
Share Deleted Files
You can share all files in bin without restoring them.
Recovered File Preview
View recovered photos in full screen mode, play restored videos any number of times in original quality, preview lost PDFs, listen to undeleted audio clips. All awesome preview features will help you restore the right file in no time.
Beautiful Material Themes
Your bin your style. Choose the right colour palettes that suits your eyes. Theming options that matters.
No Ads & Hidden Paid Features
All features are unlocked for installed users. No 3rd part ads SDKs or tracking softwares. Completely safe and transparent policies.
Want to translate Recover Bin into your language? Contact us.
Download Recover Bin now as an insurance for your important photos and videos!
WHAT'S NEW
We hope you will find Recover Bin interesting and useful.
We expect your help in making Recover Bin stable and bug free. Let us know if you find any bugs or need any support.
Suggestions and feedback are always welcome. We will do our best to keep Recover Bin bug free and safe.
Version 1.0.38.gp:
✓ Select All option.
✓ Spanish support, Thanks Freddy.
🐞 Fixed old bugs and added new ones. Fired Peter for adding bugs 😜