Recent App Switcher (DIESEL Pro) 1.4 Apk for Android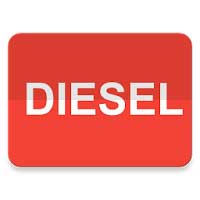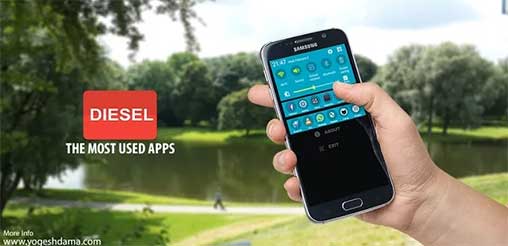 DIESEL App Switcher allows you to keep your home screens clean, gives access to recent apps from pull notification.
Its a Recent app switcher provides quick access to recent apps and Most used apps from notification area. app switcher to swipe last apps from anywhere, multitasking and launching apps quickly as possible.
its App Switcher but from notification, so no background service running all the time.
you can set mode to recent apps switcher or most used app switcher. and white list apps.
Many customization options, Icon packs Support, Unique Icon shapes and many more.
HTC Sense like Recent apps, but of course, it can be run on any device as long as it's on Android 4 or greater. If you want to keep your home screen as clean as possible, Try DIESEL and swytch.
Features:
1. Blacklist unwanted apps
2. Option to choose Recent apps or most used apps.
3. Fully customizable! Change the number of shortcuts, icon color, icon size, background and more..
4. Unique Icon shapes
5. Icon pack supports (Nova, Apex, Go most of them)
6. Auto start on reboot
7. Material Design, Simple light UI with options those are easy to use.
8. No advertisements, no internet access.
9. Many customization options
10. Option to hide notification from Lockscreen
11.Themes
12. Usage Statistics
13. Pin favorite apps and shortcuts like Bookmarks, Direct Dial, Gmail folders and many more.
Note: DIESEL require accessibility service access to get the app usage information, without this access app will not work, so Please enable the accessibility service for the app by following below staps:
1. Go to settings
2. Click on Accessibility.
3. Scroll up or down and find DIESEL app listed.
4. Click on it and enable it.
The above steps with images are also available in App.
Note: In case two rows in notification are swiping each other frequently, than try the below suggestion.
1. Disable the accessibility service for the DIESEL.
2. Long click and pin your favorite apps.
3. now check, it should work much smoother then earlier.
Please visit http:/ /www.yogeshdama.com for more details
If you like this App don't forget to rate 5 star ★★★★★ or review.
WHAT'S NEW
Minor issue fixed