App Cache Cleaner – 1Tap Boost PRO 6.5.0 Apk for Android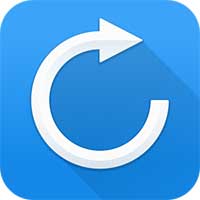 *** Support devices with Android 6.0, Android 7.0, Android 7.1 Android operating system. Better coverage with advanced service. ***
App Cache Cleaner is an Easy & Simple phone cleaner & booster for Android devices. It can clean Cache & Junk & Trash of app and storage, Free Up storage space, Accelerate & Boost phone speed & RAM, improve your Android device performance. Always have more space for your favorite APP & GAME . And the best thing is, you DON'T have to ROOT your phone to do so!
★ System Cache Clean
· Cache Cleaner – 1 tap Scan & Clear all application cache
· Phone Booster – Speed up & Boost phone for better performance
· Boost Cleaner & Power Cleaner – Free up RAM and save battery power
★ Junk Files Remover
· 1-tap Scan & Delete all junk files on your device
· Free up your storage for more available space
· Boost phone for better game experience
★ App Manager
By long press any item in the app list, you can:
– Share apps by a third party
– Backup & Upload apps to cloud drive such as Google Drive, Dropbox, etc.
– Show app details page
– View app on Google Play Store Market
– Open/launch app
– Uninstall apps which have cache files or junk
★ Features
· Auto fresh & Auto clean when you open the app
· Auto clean cache at a specified interval
· Clean cache for chosen apps
· Sort apps by either cache size or app name
· Clean residual files
· 1-tap phone boost Widget
■ Remarks
———————
If you just want to clear all cached files, you don't need to wait for the completion of the apps list. Just tap the 'Clear All Cache Files' button.
You can rebuild the app list by Refresh button, and choosing a different sort type by Sort button.
For more settings, please tap MENU > Settings.
■ FAQ
———————
Q: How is the cache cleaned?
A: Open App Cache Cleaner and tap the clean button, and it will clear cache for your phone.
Q: What is a cached file?
A: A cached file is a mechanism for the temporary storage (caching) of web documents, such as HTML pages and images, to reduce bandwidth usage, server load, and perceived lag. A cached file stores copies of documents passing through it; subsequent requests may be satisfied from the cache if certain conditions are met.
The cached files are stored in the phone built-in memory, and sometimes can take a lot of storage space. By clear cached files, you are able to recover precious phone memory space. Most importantly, the cached files can safely be cleared.
WHAT'S NEW
v6.4.6:
– Fix some bugs
Please let us know how it works for you by sending us a note to
[email protected]
. Looking forward to hear from you!