Premium Mobile Antivirus App 3.7.3 Apk for Android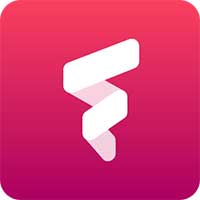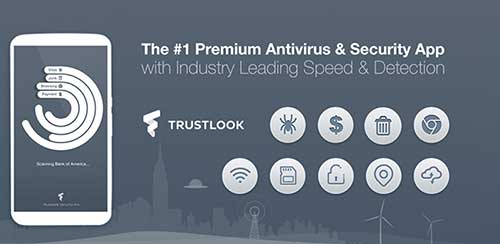 Get premium, full-featured and ad-free protection from malware, malicious viruses, spyware, trojans, phishing attempts and even unsecure web surfing. Other features include data backup and restore, SD Card scanning, find my phone and ID Check, bringing you a fully featured Android mobile security solution.
With just an easy 1-time payment join over 15,000,000 people who have already installed Trustlook Mobile Security & Antivirus!
Highlights of Trustlook Mobile Security & Antivirus Pro
✔ New payment app protection gives you confidence in e-commerce
✔ Scan apps, settings, files & media with the #1 antivirus engine by AVTEST
✔ Prevent phishing and inappropriate websites to protect kids
✔ Find/Lock/Wipe your lost / stolen phone via Google Maps™
✔ Boost your phone by killing tasks that slow your device
✔ Back up your critical data and restore it on new phone
✔ Scan your SD Card to find any additional security issues
✔ Protect your identity with ID Check
✔ No ads
In depth look at the features of Trustlook Mobile Security & Antivirus Pro:
► Payment Protection
Discover vulnerabilities in thousands mobile payment apps, including online banking and e-commerce apps. Trustlook's Payment Security feature warns you of risky payment apps, and recommends those that are safe.
► Antivirus/Anti-spyware
Scan and remove viruses, malware, spyware and trojans. Application and vulnerability detection for critical exploits such as Heartbleed, FakeID, Privacy Disaster and Shellshock.
► Speed Boost & Memory Cleaning
Kill tasks that slow your phone to boost phone performance with one simple click
► Data Backup & Restore
Back up your critical data including contacts, call logs and SMS messages and restore them to your other devices
► Locate Phone and Anti-Theft
Locate and alarm your lost phone. Find your lost or stolen device by ring or alarm, and flash your device even in silent mode or at night.
► SD Card Scan
Scan your memory card for viruses, malware, spyware, or other mobile threats
► ID Check
Stay safe by being alerted if you are a victim of a data breach
► Web Content Security
Ensure safe browsing that protects you from malicious or phishing websites that host spyware, adware or adult content
Ⓕ Facebook https://www.facebook.com/Trustlook
Ⓣ Twitter https://twitter.com/trustlook
Ⓖ Website http://www.trustlook.com
WHAT'S NEW
3.6.10:
-NEW: added "Mountains" theme for App Lock (goodbye to the spooky "Halloween" theme)
-improved stability for Adups scanner & overall app stability
3.6.9:
-NEW: Viruspedia section will give overview of popular malware families and apps that spread them. This week: learn about "Hideicon" trojan.
-NEW: scanner for ADUPS vulnerability
Have questions, feedback or suggestions?