PDF Converter Doc, Web & Image 1.5 Paid Apk for Android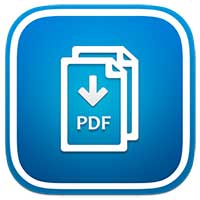 PDF Converter Doc, Web & Image 1.5
Paid
Apk for Android
The best and most powerful PDF converter application !!
One app that does it all .. Word to PDF, Image to PDF & Web to PDF.
1) Convert a MS-Word file to PDF :
– Works with both .doc & .docx format
– The formatting and text styling is retained
– Converted file's text retains its structure, so can easily search, highlight text from a PDF reading app
– Even works with documents containing tables
2) Convert an Image to PDF :
– Either click an image or select one from the gallery
– Works with both jpg & png files
– Very quick conversion
3) Webpage to PDF :
– Save a match report / news article for future reading by converting it to PDF
– Maintains most of the webpage's alignments – All the weblinks are retained
In case any of the above operation fails, please feel free to contact us and we will perform the operation for you and email you the resultant file
WHAT'S NEW
– Made improvements in Word to PDF conversion logic, now the app is more robust than ever!