Outfire: Multiplayer online shooter Mod Apk 2.1.1 (Unlocked)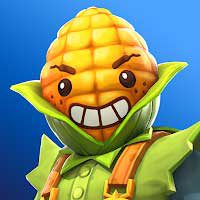 Online
Feel the call of multiplayer battles with tactical gameplay and killer features?
OUTFIRE is a breathtaking new top-down shooter! Rush in, arm up, and do your duty by leading your team to victory!
ROLL IN — FIRE BACK — FRAG UP — JUMP OUT
Join the fast-paced 4v4 team mayhem. Battles have never been so fast! Act quickly, strike firmly, do your duty, and kill or be killed. Have you got the critical combat skills to be a booming legend?
The simple and intuitive controls, optimized for mobile devices, are great for beginners and experienced players alike. Whether you're a killer sniper after endless critical hits or a wild brawler ready to dodge a fire of bullets and strike at the center of the battleground, you'll find combat easy to get the hang of.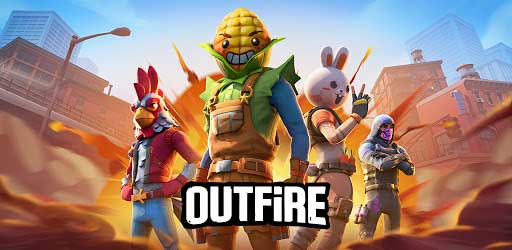 DUTY CALLS: SQUAD UP AND PLAY
Call your besties in for the kill or meet new friends all over the world in-game—then frag them to pieces in battle!
Neat moves, chat wheel, and original in-game emoticons will bring gamers together for heartfelt communication and vicious battleground killing.
MAKE YOUR GUN THE PERFECT KILLING MACHINE
Check out the unique game feature—weapon enhancement!
Install a new sharp-shooter scope for more critical hits, replace the stock for greater battleground stability, or increase the size of your mag to keep the bullets flowing. It's your call: build a gun that puts the fire into your playstyle and helps you become a legend in battle!
NEW DAY — NEW CHALLENGE — NEW BOOM
With the range of our game modes, it's never been easier for you and your friends to kill boredom:
King of the Hill — A battleground event for your team. Strike fear into the hearts of your foes!
Capture the Flag — Fire, frag, and save your team's flag. Go do your duty, killer!
Data Heist — Brawl and survival in one mode. Boom or get boomed!
JOIN US
Frequent updates deliver new gameplay features, skins, weapons and modes that keep OUTFIRE constantly growing and expanding.
WHAT'S NEW
GAMEPLAY IMPROVEMENTS
– Added the ability to view the description of a hero's ability during a match.
– Improved display of ammunition icons and their quantity.
– Improved the effects of heroes' abilities.
– Hero's level is now visible during a match.
– Balance changes.
OTHER
– Technical fixes and visual improvements.