Maskgun Multiplayer FPS 2.505 Apk + Mod (Unlocked) for Android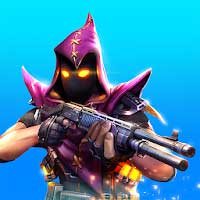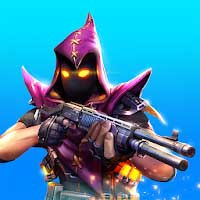 Online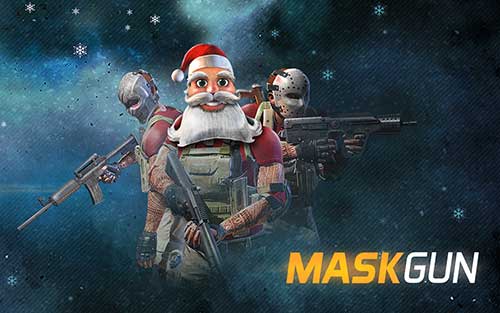 MaskGun is a casual real-time Multiplayer First Person Shooter built for Touch.
Cross-platform 3D Multiplayer FPS game for IOS and Android with a new realtime presence system allows you play with your friends by joining them in a game.
Three Game modes – DeathMatch, Team DeathMatch and Bomb Defusal Mode.
Three Arena Maps – Yard, GhostTown and Factory.
Mask – Express yourself using Masks
Gun – Choose between 16 Primary Weapons or Three Secondary Weapons
Armor – Custom Armor choices
Patterns and Decals – Customize Guns and Armor
Features
Free to Play as much as you want, no energy system
Realtime Friends Presence system
New Loadout to customize Gun, Armors and Masks with Patterns and Decals
Three new Modes including DeathMatch, Team Death Match and Bomb Defusal
Three new Maps including Yard, Ghosttown and Factory
Complete Missions to Level Up
Party Mode Up with friends.
New Game Modes and Maps coming soon
Awards for MaskGun
NGDC Studio Game of the Year 2016
Praise for MaskGun
"One game that I saw that is going to do exceptionally well in our community and in the App Store, is MaskGun" – Eli Hodapp, Editor – TouchArcade, Podcast
"I quite like the first person shooter with the Masks. That was my favorite Game. It seemed so slick and so well done. " –PocketGamer PodCast
Custom Game Engine
Game now plays well with all Devices including devices with smaller app size and memory footprint.
Metal support and better Battery consumption
Watch the preview video now to see real gameplay of 5-vs-5 multiplayer battles.
(Yeah, it really looks like the screenshots.)
Feedback
Thanks for your awesome response and feedback.
Keep those comments coming and send us an email to feedback@maskgun.com
WHAT'S NEW
MaskGun Halloween 2020 Update with Crash Fixes and support for Android 4.x is back
– Our favorite map Yard is now so much better !
All new Halloween Bundles.
– Harvester Pack with Armor and Pants, The Pumpkin Mask and the RipJaw Mask !
Gun Balance
– ShotGuns have been revamped completely.
– AK74 has been rebalanced
– The R8 Revolver finally has the right clip size.