Mahluk Dark demon 1.31 Apk Mod Blood Android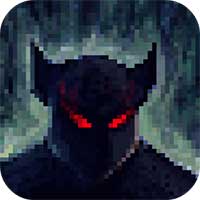 Offline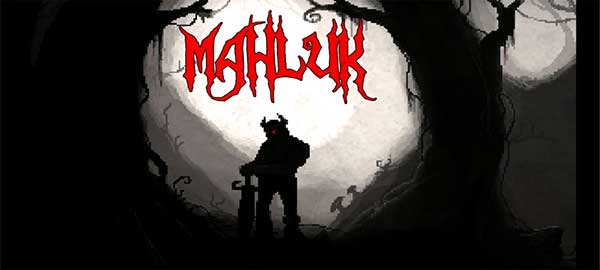 Run, jump and slash your way through a vast world of platforming challenges and embark on an epic adventure! The mobile hack and slash adventure game and a 2d pixel platformer, now also available for Android phones and tablets.Help him on his adventure to stand against darkness and bring back the peace and serenity that once was.
A dark civilisation that lived long before mankind. And a king powerful enough to rule the devil. Kindar. He ruled his world with cruelty for 3000 years. He sent the men who did not surrender to the underground kingdom filled with pain and torture. No one could come back. But only a mysterious person managed to escape. According to legend, he was an assassin. Or, an exiled king to some. He was overcoming every obstacle in his path and moving towards to Kindar's castle with anger and vengeance in his red eyes. Evil forces could no longer stop him.
If you enjoyed those classic hack and slash platformer 8 bit adventure games, then you're going to love this. Forget to connect or search for your old consoles, you will be able to revive the nostalgic childhood memories on your Android device!
** ! Play With The Most Fearless Adventurer, Be The Hero, and Join The Quest To Save The dark Planet Now!
Our old retro style addicting game will be now one of your top favorite free adventure games. As we want to keep the vintage style platformer, you don´t need an internet connection to play. Lovingly designed, we conjure up the spirit of old school adventure games giving an epic twist to the story so you can feel you´re still enjoying the most famous brothers saga on new adventures, with new enemies and new characters in this platform
A GREAT ADVENTURE
• Explore a magical realm of dungeons, mountains, treasures and devious monsters.
• Gain experience and level up your character.
+ Lots of dark environments and monsters.
MAGIC AND SWORDS
• Find powerful weapons, items and spells to defeat your enemies.
• Venture into gloomy caves and dungeons to discover powerful hidden swords.
SIDE-SCROLLER PLATFORMER GAME
• Fluid and challenging platforming gameplay designed specifically for mobile devices.
• Precise touch controls optimized for smartphones and tablets.
• Customize the controls to your preference.
Features:
15 handcrafted adventure levels
3 "End Of Act" bosses
Over 30 different enemies like: zombies, monsters and flying creatures,orcs,goblins..
4 different weapons.