Legacy Quest Rise of Heroes 1.2.40 Apk for Android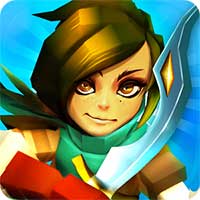 Legacy Quest Rise of Heroes 1.2.40
Apk for Android
Online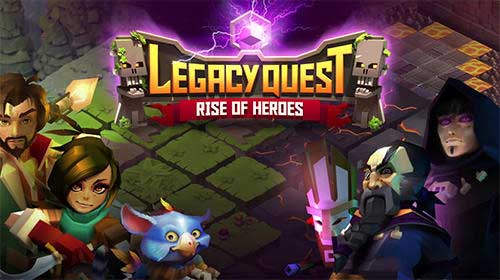 Join treasure hunters turned heroes, Ava and Walker, as they venture deep into the Inecran Jungles to unearth their world's most precious treasure, cubelets – the source of a raw magical power. Riches and glory soon fall to the wayside upon the discovery that cubelets have been mysteriously stripped of their magic. These treasure hunters learn that they must band together to save their world from a sinister threat!
This fellowship of unlikely heroes will soon learn that a Dark Wizard has begun to slowly unfold his plans to destroy the world using the stolen cubelet magic!
RECRUIT an army of diverse heroes united in one mission, to save their world
POSITION heroes tactically on the battle grid and see their battles strikes unfold
ASCEND heroes to new heights, armed with rare weapons and epic attacks
JOURNEY through the Legacy Quest world, in a race against time to stop the Dark Wizard
COLLECT AND TRAIN HEROES
Journey through and across the tropical Inecran Jungle, the Crossbone Coast and more to recruit an army of powerful humans, orcs, goblins, and other unique creatures! Train newly recruited heroes, unlock heroic battle attacks, and usher your army to victory!
UNLEASH TACTICAL STRIKES
Lead your team of heroes onto the diverse battle grid terrain and prepare to see their blitz attacks unleashed! Position matters in this battle – strategize attacks to maximize range of fire. Get ready to crush countless enemies!
DOMINATE FOES IN PVP
Enter the Arena and test the strength of your army of heroes! Choose your foe or foes wisely and see how fast you can climb the leaderboards.
**Requires network connection to play**
**Requires initial data download on first install**
Privacy Policy:
https://nexonm.com/mobile-privacy-policy/
Terms of Service:
https://nexonm.com/mobile-terms-and-conditions/
Support:
https://nexonm.helpshift.com/a/legacy-quest-rise-of-heroes/
WHAT'S NEW
Initial Release