Deck Heroes: Legacy 13.1.0 (Full) APK for Android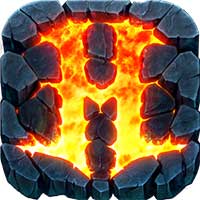 Online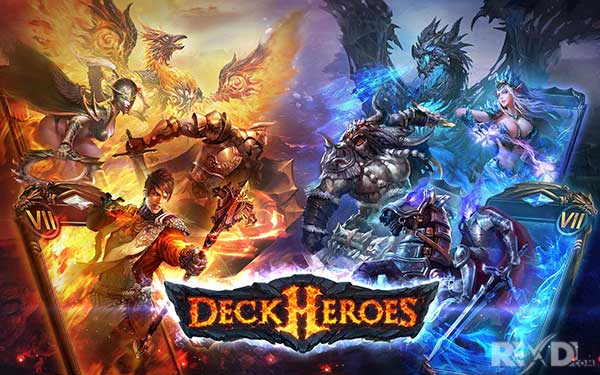 Free direct download last version Deck Heroes Legacy from RexDl. Construct the ultimate deck with an amazing horde of Heroes and magical Creatures to save a threatened kingdom. With hundreds of cards to collect, every deck is unique. Feast your eyes on spectacular HD graphics, get lost inside thrilling battles, and delve into majestic and mysterious lore!
War has come to the world of Deck Heroes! The Neander, Human, Faen, and Mortii are marching into battle! Build your very own faction from Heroes of all races, and lead them to glory! Enter the world of Deck Heroes: Legacy!
FEATURES
✔ FREE TO PLAY
✔ Non-Stop Gaming!
Innovative game play, endless battles, and countless tactics are guaranteed to have you hooked!
✔ Worlds at War
Align your army with the four factions – Human, Fae, Mortii, and Neander.
✔ Magnificent Artwork!
Elegant and exquisite designs paired with flamboyant, vibrant colors bring your Hero and Creature cards to life!
✔ Adventure Calls!
Intricately detailed maps, mazes, trials, and more, await those brave wanderers!
✔ Global Action!
Millions of gamers worldwide experience the suspense of a thrilling card adventure!
✔ Adrenaline Pumping Action!
Raids, competitions, and more; this is a player versus player haven!
WHAT'S NEW
New Cards added:
Creature Card: Prismatic Dancer, Totem Shamaness, Blackwind Temptress, Broccoli Popper
Hero Card: Dezelle
Bug Fixes:
1. Fixed the skill description error for Rebirth Rune
2. Fixed the issue that caused the Discord Rune to not activate when casting Hoodwink