hike messenger 5.14.6 APK Download for Android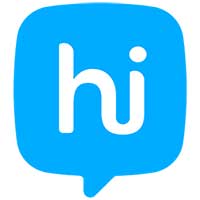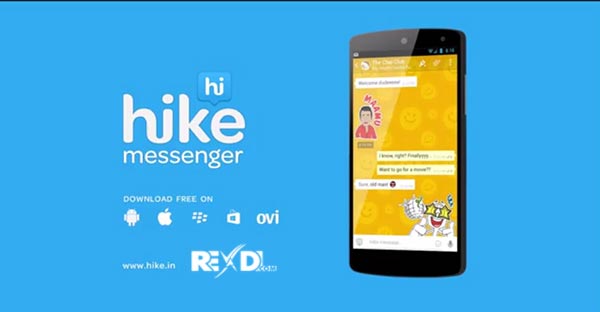 Hike is your multi-layered messaging app chosen by more than 100 million users worldwide. Now express yourself better and stay close to friends and family in a speedy, reliable, and fun way.
Key Features: 
★App Themes – Make the app your own with 11 colorful themes
★Timeline – Now cherish your precious memories on the Hike Timeline for as long as you want
★Blue Packets – A fun and beautiful way to send money in digital envelopes, both in regular everyday usage packets of expression and in cheeky formats too
★Text to stickers – Convert chat expressions to interesting automatic stickers.
★Hidden Mode: An awesome feature which allows you to hide all your private chats from the world and access them only with a password! Your private conversations are now protected & secure from anyone who takes your phone
★Hike Wallet – To store money within the Hike ecosystem
★Bank to Bank Instant Money Transfer via UPI
★Payments – P2P payments to friends and other phone numbers
★Recharge prepaid and pay postpaid using both wallet and UPI Payments
★Stories – Life's about capturing its little moments and sharing them with your dear ones. Now use the stories feature on Hike to create a highlight reel of your life's moments and jazz'em up with stickers. A Story lasts for 48 hours, after that poof, it disappears!
★Video Calls – Talk to friends & family anywhere in the world over high-quality video calls
★Group Chats – Create groups with up to 1000 members for the people you message most!
★Magic Selfie – Now you will always look prim and prime!
★Live Filters: Tap on your face with the Camera in Selfie mode to see the magic happen!
★Chat Themes: What's a romantic date without a candle-light dinner? Boring! Some things are best said in the right setting. Now express your mood with the right theme
★10000+ FREE STICKERS: When words can't express it, say it with stickers! Share thousands of awesome, hilarious & fun stickers with your friends! With the largest collection of Indian regional stickers in over 30 regional languages, express yourself better with stickers in your language!
★Multimedia Messaging – Send texts, photos & voice messages to your loved ones! With sent, delivered, read and typing notifications, it feels like you're having a chat with someone in person. All of it for free!
★Hike Offline: Wish to reach a friend but he has turned off his data? Worry no more! Hike sends them your messages as an SMS, at no cost to you and you get theirreply inside Hike!
★Share Documents & Files: Why email when you can send practically anything and everything on hike! Send unlimited amounts of all kinds of non-media files and documents of any format like PDF, ZIP, Word, PowerPoint, Excel, APKs, MP3s and much more!
★Hike Direct: Chat & share files without internet and zero data charges in classrooms, while travelling, pretty much anywhere within 100 meters of a friend! Just open a chat, go to the 3 Dot menu & tap Hike Direct to see the magic
★Privacy: Switch to hike and take charge of your privacy! Get complete control on your last seen and profile picture. Avoid the sneaky stalkers and nosy acquaintances.
★News: Best bite sized news personalized just for you at your fingertips! Swipe through all the latest news to stay up to date with what's happening around the globe!
★Cricket: For many Hikers, Cricket's their religion! So, we baked an amazing Cricketing experience right inside your messenger. Now follow your favorite teams, and matched with live commentary!
★Free Hike2SMS To India: We've also built in FREE hike to non-hike SMS. So, if your friends aren't on hike you can still message them. And better yet, for free! Free SMS can only be sent to India.
★Move to SD Card
We'd love to hear from you about hike! If you have any feedback, questions, concerns, leave us a review on Google Play Store or email us at: [email protected]
Like us at https://www.facebook.com/hikeapp/
WHAT'S NEW:
★ Save time by easily accepting friend requests within your Chats
★ Natasha is back! Try bothering her..she won't mind!
★ People on Oreo, you can now choose the notifications you want to receive! More power to you
★ Fixed the Notification issue on Oreo
★ Some under the hood fixes to make your experience better
★ Fixed LED notification issue on Oreo
★ Fixed German translation issue
★ App Font Changed to Roboto
Let us know your feedback on
[email protected]