Heroes Tactics War & Strategy 1.5.1 Apk Android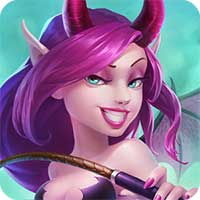 Heroes Tactics War & Strategy 1.5.1
Apk Android
Online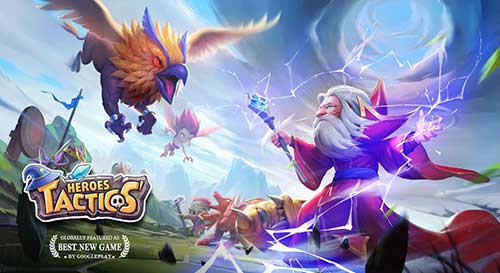 The #1 Turn-Based Strategy Action RPG is coming! You'll need talent and tactics to lead your unique team of heroes, wipe out enemies, slay powerful bosses and defeat other players worldwide. Now, begin this epic adventure and rescue Princess Loralyn before it is too late!
◈◈◈Globally Featured ◈◈◈
Featured as "Best New Game" by Google Play
◈◈◈ Media Coverage ◈◈◈
►"I have to admit, I was pleasantly surprised by Heroes Tactics."- Gamezebo(US)
►"Heroes Tactics…is a uniquely accessible take on tactical battles that anybody can pick up and play in relatively short order without a lengthy tutorial period."- My Boxed Universe(UK)
►"Heroes Tactics is a well put together game with a ton of content." – TapSpace(US)
◈◈◈ What makes Heroes Tactics so special? ◈◈◈
▷TURN-BASED STRATEGY RPG gameplay, introducing an innovative hexagon battlefield with countless combination heroes. It requires intense strategy,teamwork,and heavy firepower to attain ultimate victory.
▷BUILD and TRAIN your heroes into an unbeatable army and lead them into battle!
▷EXPERIENCE an epic storyline and RESCUE Princess Loralyn!
▷CHALLENGE other players in the Arena and Sky Arena
▷FIGHT powerful Bosses in Boss Endurance Mode with your Guild!
▷RECORD and SHARE your battle tactics with "Gameplay Recording Function"!
▷HELP and CHAT with players all around the world!
▷GET FREE prizes everyday!
◈◈◈ Contact Us ◈◈◈
Follow us on Twitter@HeroesTactics
Like Heroes Tactics on Facebook: http://www.facebook.com/heroestactics
Homepage: http://www.heroestactics.com
If you encounter any difficulties or require support please contact us by email
[email protected]
Created by Camex Games, Published by Lilith Games
WHAT'S NEW
Heroes, it's time for a big update! An all-new game mode and powerful new heroes are available, hurry and prepare your team for battle!
==Update Content==
1. Real-Time PVP Arena, Earn Glorious Victories!
2. New Heroes
A. Isaac
B. Farand
3. Added Facebook Invite Function, call on your friends to join the battle!