Hair Color Studio Premium 1.7 Apk for Android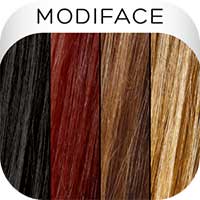 Hair Color Studio Premium is the ultimate hair color simulation app for Android!
All you have to do is take your own photo, draw the outline of your hair, fine tune the hair mask, and then choose different hair colors. With this premium version, you can virtually try any hair color you can think of. Once your hair makeover is complete, you can email the results to your friends, share on Facebook, or even save it to your gallery. Try it today!
★ Features ★
✔ Try on new hair colors on your own photo
✔ Draw and erase hair region
✔ 20+ pre-defined hair colors (different shades of blonde, red, and brown)
✔ Custom hair colors
✔ Hair color intensity control
✔ Variety of decoration items (sunglasses, hair band, hair pin, etc.)
✔ Virtual mirror
✔ Magic touch (for perfecting photo)
✔ 15+ filters
✔ 10+ magazine covers
✔ Before vs. After comparison
✔ Share results with friends and family