Guardians of Ancora MOD APK 3.5.2 (Money) Android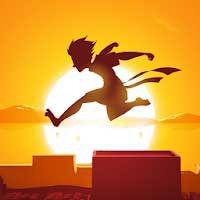 Current Version: 3.5.2

File size: 423 MB | 426 MB

Memorize:

www.ReXdl.com
Offline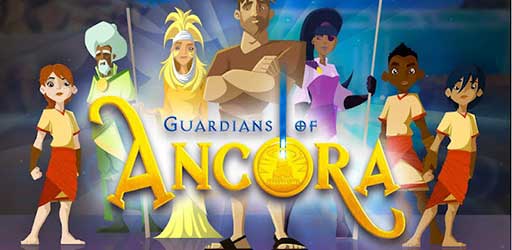 Prepare for an epic adventure as you explore the amazing stories of the Bible. Choose your Guardian hero, then train and learn the ways of the Guardians before setting off into the world of Ancora. Explore the ancient world of the Bible, meet Jesus and return light to the city of Ancora.
Guardians of Ancora is a fun, epic parkour adventure game where players have to run, jump, roll and slide their way through stories of the Bible where they'll meet Jesus and experience the miracles he performed. Winner of Premier Digital's awards 'App of the year 2015′, 'App of the year 2017' and 'innovative use of media in outreach'.
Guardians of Ancora is free to play with no adverts or in-app purchases.
Features
Choose from six different Guardians
11 epic Bible quests where you get to meet Jesus and learn about the Bible
Hours of free Bible videos to stream
Create amazing works of art in your own art studio
Over 25 quizzes for you to test your knowledge
Over 100 firebugs mini-game levels for you to complete and master
Collect trophies and learn amazing Bible facts about key items from each Quest
Multi-user support, have up to 3 player profiles stored on one device
Story
Ancora, founded hundreds of years ago by the first Guildmaster Othniel is a city of light powered by the Saga, a collection of all the amazing stories of the Bible. The City of Ancora provides light and life for the whole land. The Spire of Light which stands at the top of the city glows with the power of those stories.
The city of Ancora is still recovering from the attack of the Great Shadow, Ancora's greatest enemy. Jealous of Ancora's light and the power of the Saga, the Great Shadow launched an attack against the city to steal away its stories. He was defeated by the simplest of treasures a plain wooden cup which symbolises the greatest story in the whole saga, but many of the stories were lost in the attack and the Spire grew dim.
Ancora is now calling for young heroes to come forward and help rediscover these lost stories and bring the light back to the city! Will you answer the call?
Arise Guardian, it's time to be a hero!
Bible Quests
There are 11 exciting Bible story Quests to play through. The stories available are:
Messages from Angels (the Angel Gabriel appears to Mary)
Angels and Shepherds (the birth of Jesus)
Jesus and the Fishermen (Jesus calls his first disciples)
At Simon Peter's House (Jesus heals Simon Peter's Mother-in-law)
Jesus Forgives and heals (Jesus heals a man lowered through the roof)
Jesus feeds a crowd (Jesus feeds the 5000)
Jesus and the Roman Officer (Jesus heals a Roman Officer's servant)
Jesus and Jairus (Jesus raises Jairus' daughter)
How to talk to God (Jesus teaches his disciples the Lord's Prayer)
The way to the cross (The trial and crucifixion of Jesus)
Jesus is alive (The resurrection of Jesus)
Benefits
Children can learn about the Christian faith in a fun, safe environment
Discover the amazing truth about Jesus and how to be a Christian
Children can have fun while doing fun Bible activities
*Support*
If you have any problems with Guardians of Ancora please contact our friendly support team who are always on hand to help you. Email them on [email protected]
Additional notes
Recommended OS Version
Android 4.2 or later
Disclaimer
(1) Operation is not supported for OS versions other than those recommended
(2) Depending on your device, there may be cases where operation is unstable even with the recommended OS
(3) Regarding the recommended OS versions, although it says "Android 4.2 or later", this does not guarantee that the latest OS version is supported. For information on recommended devices, please visit: http://guardiansofancora.com/contact/
WHAT'S NEW
What's new
Users may delete their Player Account information from within the app, if they wish
Listen to the Bible words in Welsh at the Hall of Memory
Community newsfeed messages now in all six Guardians of Ancora languages
Data and security upgrades