FilterBox – Pro Notification Manager Apk 2.0.3 (Full) Android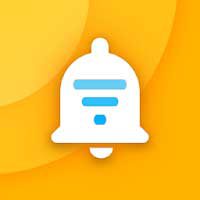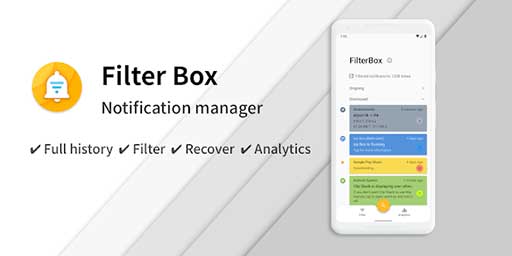 FilterBox – Pro Notification Manager
FilterBox is a powerful notification manager with a variety of functions and smooth experience.
– Timeline history
Keep all notification history and free flow in the form of timeline.
– Personalized filter rules
Custom your own rules to dismiss/mute/postpone any notifications with rich conditions:
App
Keyword or RegEx
Time
– Recover
Restore the 20 recent notification you dismissed back to the system notification panel.
– Analytics
Provide detailed analysis statistics of your notifications by overview and daily view.
– Others
Supports face or fingerprint lock, 4 different colorful theme, and many other settings.
Trial:
This app provides a 30-day trial period. You can choose whether to purchase after the trial is over.
Privacy statement:
This app will NOT send any of your notification details to network. The network permission is used for Microsoft AppCenter's bug analysis and can be disabled in the settings.
WHAT'S NEW