Farm Invasion USA – Premium APK 1.3.12 (Full) Android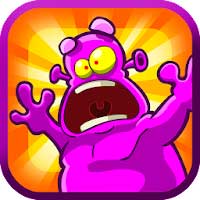 Farm Invasion USA – Premium APK 1.3.12 (Full) Android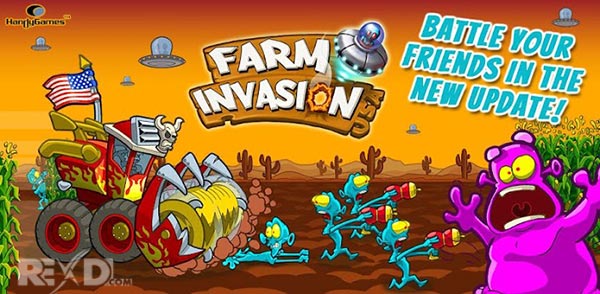 UFO sightings at old Pops' farm! Use a huge arsenal of insane weapons to keep the aliens from stealing the corn harvest. Hop on your corn chopper and mow down every single last of the little blue invaders! Neither armed spaceships nor dangerous obstacles will stop you from becoming the world's greatest alien hunter-killer! Dodge alien tractor beams and face the dreadful all-devouring martian trolls in your heroic defense of old Pops' corn farm!
Help Pops, Joe and Otis to defeat the corn-grubbing monsters from outer space!
Play without ads and start with 2750 Popcorn!
FEATURES
PLAY WITHOUT ADS!
Spaced out runner game featuring rednecks and aliens!
Powerful upgrades for your jury-rigged weapons!
Tons of tuning parts for your deadly harvester!
Collectable alien technology for cool power boosts!
Diary entries to enjoy the whole story!
Dozens achievements and challenges for endless fun!
Game Controller support!
Supports Google Play game services!
Grab your gamepad and experience a totally new type of Android gaming – with our brand new support for the following controllers:
Xbox 360, PlayStation, Samsung Smartphone Gamepad, NVIDIA SHIELD, Mad Catz M.O.J.O., Moga Pro and many more!
Thank you for playing 'Farm Invasion USA'!
WHAT'S NEW:
Android M support and internal updates
Previously:
Fixed crash in the diary menu
Fixed crash when beating a friend's high score
Support for non touch screen devices added
Added controller support!
Shop rework
x86 support
Added support for Google Play game services. Sign in with your Google+ account to access online leaderboards and achievements.
Added screenshot save and share functionality
Added Immersion haptic technology