Endless Nightmare MOD APK 1.1.5 (Full) for Android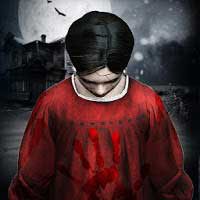 Offline
Open beta released! Be the first to play! Test your guts, overcome your fear, thriller begins, scream!
You are James, a police officer, your wife and daughter were brutally murdered at home. During your pursuing of the truth ian the house, something scary happened. What happens next in this scary house will be an endless nightmare for you…
Gameplay:
Investigate: You are James in game, you need to explore each area, keep your eyes open, search for clues, collect useful items, and find out who is the murderer.
Listen: Don't just rely on your eyes! Listen carefully to the sounds around you. The horrible woman will make noises when approaching.
Escape: Even if you are discovered by the horrible woman, don't be afraid, you still have a chance to outlast. Run! Run! Run!
Hide: If you can't get rid of her, enter a room to find a hiding place, she can't find you if you hide in the closet or under the table.
Think: You can attract her by breaking vases or cups, then take the chance to explore other areas and darkrooms.
Attack: Don't want to hide in home anymore? Collect parts of the gun to assemble and eliminate her!
Cure: Don't worry about being stabbed by horrible woman, find medicine bottles in home to cure, you will survive!
Leave: Find out the murderer and survive to escape from the horror house with jumpscare.
Game Features:
Free to play without internet, play anywhere you want!
Attractive storyline, creepy case, scary truth, experience the thrill of solving a case!
Collect various items to help you discover clues and explore the truth!
Avoid and eliminate the horrible woman, exciting and fun!
3D design and exquisite graphics, give you the most realistic visual horror experience!
Scary music, creepy sounds and atmosphere with jumpscares, please wear headphones for a better experience!
Multiple difficulty modes improve your guts!
Endless Nightmare is a 3D terror ghost game for free, realistic graphics, scary sounds and jumpscare combine with puzzling storyline will take you into a creepy and exciting world! You can find lots of items and clues in the creepy house, they help you figure out truth of the case. During the exploration process, you should also keep your eyes open for the ghost, run immediately if you meet her, hide in closet or under the bed are good ways to get rid of her. Of course, you have the chance to fight back, collect parts of gun and assemble them, shoot her to gain precious time for yourself! But don't be taken lightly, she will revive!
Aimee likes eating ice cream, Lisa made ice cream cake to celebrate her birthday, but they were muerdered. R.I.P. No one eats that ice cream cake anymore. Aimee's granny is very sad, granny dreamed that Aimee was eating ice cream and playing with the neighborhood little girl, but suddenly Aimee threw the ice cream and changed to a evil kid, granny scream and can not stop crying! Please help her granny! Collect clues in the horror house to find the truth and escape from here!
If you want a realistic and creepy horror ghost game, play this fun free terror and super scary game, we expect you complete the level, solve the case and outlast! Chapter 2 will be released soon! Please stay tuned!
Overcome your fear! Thriller begins, scream begains! Let's start your horror adventure!
Contact us:
Facebook: https://www.facebook.com/EndlessNightmareGame/
Youtube: https://www.youtube.com/channel/UCWZqVtAE8mH9hLcj_Tf5QjQ
Instagram: https://www.instagram.com/endlessnightmaregame/