Dragon Blaze 4.2.1 Apk for Android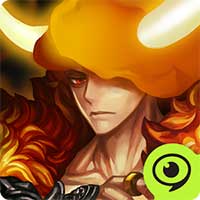 Extraordinary graphics RPG ★Dragon Blaze★
You're the only one who can solve the mystery about this never ending war!
Get ready to go on an adventure in Dragon Blaze.
■ High quality RPG with an intriguing storyline!
– The way to solving the mystery of the never ending war is full of danger.
– Boden's descendant, you are the only one who can save this world.
■ Splendid graphics and unique effects!
– Enjoy Dragon Blaze's amazing graphics.
■ Enjoy the fun of collecting hundreds of allies.
– Make the characters from the stories into your own allies.
– Travel with powerful allies.
■ Leveling up your party is easy!
– Challenge combined dungeons to level up quicker!
– Try different formations and party effects.
■ An easy-to-enjoy auto battle system!
– Be victorious by using auto battles and AUTO HELP to summon helpers.
– Use the auto retry system to enjoy a more comfortable gameplay.
* This game requires the following permissions for optimal gameplay.
– Permission to sync your Address Book and access device status for Friend Invites
[READ_CONTACTS, READ_PHONE_STATE]
– Permission to sync your Google account
[GET_ACCOUNTS]
– Permission to save necessary game data externally
[READ_EXTERNAL_STORAGE, WRITE_EXTERNAL_STORAGE]
** This game is available in English.
** There may be additional costs when trying to obtain certain items.
* GAMEVIL Official Website : https://www.withhive.com
* GAMEVIL Customer Support : https://global.gamevil.com/support/
Terms of Service: http://terms.withhive.com/terms/bridge/gamevil.html
Privacy Policy: http://terms.withhive.com/terms/bridge/gamevil.html
WHAT'S NEW
* Update Note
– Opening Chapter 4's new area: 'Fortress of Oblivion'
– Adding Transcend system
– Adding Transcended Quinque Draco
– Large scale UI/UX restructure
– Renewing Shop
– Improving user convenience system
– Adding Schedule System