Disney Magical Dice 1.52.4 Apk for Android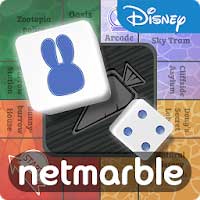 Online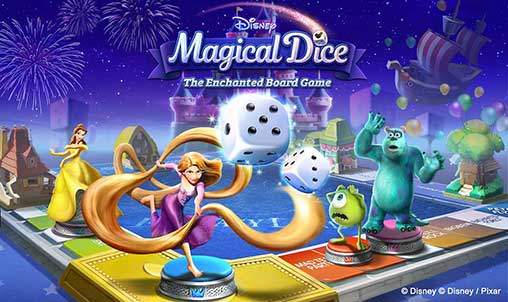 *User information will be only used for adding in-game friends who play around. All data will be encrypted for your security
The Magic of Disney at your Fingertips!
Get ready for a magical adventure with the very first Disney board game for your mobile device. Travel around the board, purchase landmarks, and relive all the excitement from beloved Disney classics as you play to win!
Choose Disney friends to play alongside you as you level up your game pieces and buy properties on the game board, including Elsa's Bedroom, Cinderella's Carriage, Pooh's Honey Pot, and Belle's Cottage!
Explore the world of Disney Magical Dice: The Enchanted Board Game in friendly matches with other Disney fans anytime, anywhere.
Roll the dice to start the fun! Featuring simplified game mechanics so it's easy to pick up and play for everyone. Challenge up to 4 friends or players from across the globe in multiplayer game modes. The fun of game night and the magic of Disney come together in the all-new Disney Magical Dice: The Enchanted Board Game!
Key Features: 
– Experience the magic of playing with over 30 beloved Disney characters such as Elsa, Anna, Mickey, Peter Pan, Stitch, Rapunzel, Jasmine, and more.
– Journey through Elsa's kingdom of Arendelle, visit Zootopia or take flight across Fantasyland on Captain Hook's Jolly Roger!
– Collect fan favorite Disney landmarks like Oaken's Barn or Ariel's Grotto and level them up to gain the advantage against your opponents and take over the game board.
– Embark upon a whimsical adventure in Saga mode as you and your character pals complete quests to earn memorable Disney items.
– Challenge family and friends in a completely revamped multiplayer mode! Are you ready to rule the board and score big on game night? Play Disney Magical Dice: The Enchanted Board Game!
—————————————————————————–
[Recommended Specs]
(AOS) RAM 1GB, OS 4.0
※ Authorization for the external storage will only be used to save game data.
※ User information will only be used for adding in-game friends to play with. All data will be encrypted for your security
– Please note: This app offers in-app purchases. You can disable this feature by adjusting your device's settings.
By downloading this game, you are agreeing to our Terms of Service and Privacy Policy.
– Terms of Service: http://help.netmarble.com/policy/terms_of_service.asp
– Privacy Policy: http://help.netmarble.com/policy/privacy_policy.asp
Discover the Magic of Game Night with your Family and Friends!
WHAT'S NEW
* New Figure Added
Baymax from <Big Hero 6> has been added!
* Item Support Requests have been added to Clubhouses.
Players in the same Clubhouse can now send and receive items!
* Some bugs fixed.