Clash of Thrones 1.0.42 Apk for Android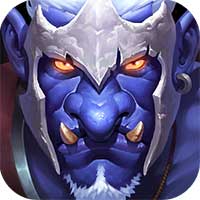 Clash of Thrones 1.0.42
Apk for Android
Online
Game Features
Battle with players from every corner of the real world. Talk with them, ally with them, or defeat them with you and your friends' coordination!
Observe the battles all around the world. Every single step will be under your eyes.
Mount on and fly high! Overlook seculars from the sky!
Build your most magnificent town, and your most furious army in the Battlezone.
Use numerous strategies: diplomacy and tactic, to defeat your enemies, crown on the throne!
Enter the world of CLASH OF THRONES and enjoy art of war!
Contact CLASH OF THRONES
Use "Contact Us" in the game to obtain immediate service and answers to your problems
Help: https://xingjoys.helpshift.com/
Facebook: https://www.facebook.com/Clash-of-Thrones-1121349547935287/
WHAT'S NEW
【Update】:
1. Add new mysterious activities, join to get rewards! Activities opening time,
【Optimization】:
1. Noble VIP, fearless devil slayer! Exclusive store on exclusive place! VIP store and world boss points store are in the event center now!
2. Fixed some bugs.
Clash of Thrones Game Studio
February 24th, 2017
Twitter: https://twitter.com/ClashofThrones_
Facebook: https://www.facebook.com/ClashOfThronesgame/
Website: http://wzzb.ilongyuan.com.cn/