Circuroid 2.2.0 Apk + Mod (Free Shopping / Ad-Free) for Android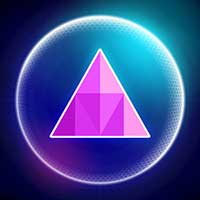 Offline
Circuroid is an unique fast-paced arcade shooter where you must defend the circular perimeter from endless of incoming asteroids.
Circuroid features an intuitive control where you can precisely control your spaceship to shoot at the direction that you are pointing.
More than dozens of Power Ups to unlock, with each Power Up brings you a whole new gameplay experience while defending the perimeter.
Feature List:
Fast-paced, action-packed, unique gameplay experience
Intuitive and responsive control
Endless of challenges
Power Ups to unlock
Rank Badges to unlock
Stunning soundtrack
Global Leaderboards
Facebook friends' Leaderboard integration
Google Play Games Services Achievements
WHAT'S NEW
– Bug fixes
– Performance improvement
Setup (
Note

):

SAI (Split APKs Installer) is an app that lets you install multiple APKs as if it was a single package. This is useful for installing apps that are distributed as App Bundles since Android provides no built-in way to install them from sources other than Google Play.

How to use SAI?
Click "Pick APKs" button and select base APK as well as additional configuration-specific APKs then click "Select" button to start installation process.