Circle Sidebar Pro 20.0 Apk for Android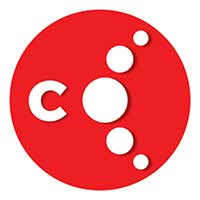 Circle Sidebar Pro – An application to make your android experience better, provides easy multitasking from anywhere and anytime!
It's fast and highly customizable. Users can easily customize the way it works and the content it holds. It runs in the background and can be easily accessed from any screen with just a swipe. The user can even set it start at boot.
Features:
1. Easy controls – All the settings are provided in the main screen with descriptions of each function for better understand-ability and to avoid confusions.
2. Completely customizable with the way it is triggered. Options for triggering width, height and position are given. User can easily adjust it to their convenience.
3. Include Favorite apps – Users have full access to the all the apps installed on the phone. At any point a user can choose what apps to be displayed in the sidebar.
4. Haptic feedback provided to give a response to the user as an acknowledgement to their sidebar calling request.
5. Option to apply custom icon packs is included. Install any icon pack from the store and choose it from circle sidebar.
6. Option to vary the icon sizes is also provided.
7. Circle Sidebar timeout can be set after the third update.
8. Enable/Disable infinite scrolling based on user preference.
9. Many more (Not Listed)
PRO FEATURES :
10. After the second update, option to add shortcuts was included based on user request.
11. App icons are completely customizable – choose icons from a different range of icon packs or use a custom image of your own.
12. Based on user requests, option to Black Listing Apps is included. Sidebar automatically disappears in the selected apps.
13. The list is completely customizable – Use the 'Customize List' option to change the order and also delete/edit any icon.
13. More features to come 🙂
Last Update :
* Fixed the most reported issue : Now touch outside the Sidebar is not registered by the background.
* Fixed the issue with the service closing itself in the background.
* Fixed the problem most users faced with triggering.
* Added option to set timeout for the sidebar.
* Added option to disable infinite scrolling.
* Added support to BlackList Apps (Pro feature) (Sidebar will automatically disappear in the selected apps)
Please use the Reports section in the app to directly interact with the developer via email.
Any Feedback, suggestions and bug reports are much appreciated.
If you like the app please share it with friends and family and leave a rating on play store.
All the major updates released are based on the user requests and suggestions, please feel free to drop me an email anytime!!
WHAT'S NEW
Fixed all the issues with the last update.
Updated the app to work for Nougat and above versions of Android.
Note: All missing features will be added back once they are optimized.
Thank you for being patient and sorry for the inconvenience caused due to the last update.