CATS: Crash Arena Turbo Stars 3.4 Apk (Full) for Android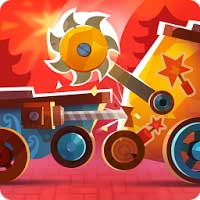 Online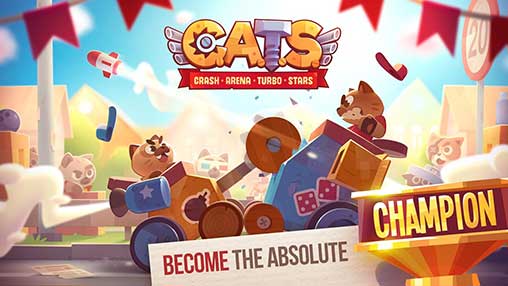 From the creators of the hit games Cut the Rope and King of Thieves, comes the most ingenious and stylish battle bot constructor! Join more than 55 million players from all over the world and become the star of the Arena!
Unite into powerful gangs, participate in gang battles or create a super-strong Ultimate machine to dominate the Ultimate League fights! Make every opponent bite the dust!
Features:
• Be a master engineer: design, craft, upgrade, and improve the Ultimate battle bot!
• Take the role of a mean street cat and fight against other players in fast and hilarious PvP action!
• Discover dozens of crazy weapons, gadgets and body shapes, including badass Ultimate Machines! Outsmart your opponents with your unique battle bot design!
• Create a powerful gang and rule the streets! Participate in gang battles to win unique parts, make new friends and share your secrets in your gang's chat.
• Battle against real players and fight your way to the top of the World Championship!
• Bet on other bots and share replays of your best fights!
Get the game now for free and become the star of the Crash Arena!
A new update is here!
– PILOTS in Gang Fights! Now you can use your pilots in Gang Fights. Get more from them and lead your Gang to glory!
– Scrap Run becomes even better! Participate with your Gang in the event, become the leading Gang, and get valuable prizes!
– We made lots of under-the-hood changes to improve the technical stability of the game. We will continue working on the technical performance to provide you with the best possible experience.
Have fun!